Alexa Prize TaskBot Challenge
Written by Sue Gee
Sunday, 26 June 2022
A team of graduate students at the University of Glasgow has emerged as winners of Amazon's inaugural Alexa Prize TaskBot Challenge with GRILLBot, a "multi-modal task-oriented digital assistant to guide users through complex real-world tasks".
Amazon launched the Alexa Prize in 2016 with the goal of building conversational agents capable of conversing coherently and engagingly with humans on popular topics. There's a $1 Million dollar prize still to be won by the team that can build a SocialBot that can carry on a convincing conversation for a full 20 minutes. Meanwhile two further competitions have been added under the Aleza Prize Banner dedicated to accelerating the field of artificial intelligence and shaping the next generation of virtual assistants. The SimBot Challenge, which is:
focused on helping advance development of next-gen virtual assistants that will assist humans in completing real-world tasks by continuously learning, and gaining the ability to perform commonsense reasoning
is currently in progress with 10 participating university teams.
The TaskBot Challenge has the more modest goal of assisting humans with real-world domestic tasks, while making use of both voice and visual modalities. This challenge requires the TaskBots to identify and understand the user's need, identify and integrate task and domain knowledge into the interaction, and develop new ways of engaging the user without distracting them from the task at hand, among other challenges. As the first conversational AI challenge to incorporate multimodal, voice and vision, customer experiences, in addition to receiving verbal instructions, customers with Echo screen devices could be presented with images or diagrams to guide them through the task. This challenge is planned to run for three years, in parallel to the Alexa Prize Socialbot Grand Challenge and for the first year the focus was on cooking and home improvement.
According to Yoelle Maarek, VP of research and science, Alexa Shopping:
Success in the challenge will require participants to advance the state of the art in conversational AI, and address difficult science challenges related to knowledge representation and inference, commonsense and causal reasoning, and language understanding and generation, among others — requiring synthesis of multiple areas and approaches in AI.
Ten university teams were selected to take part in the inaugural TaskBot Challenge, each of them being awarded a $250,000 research grant as well as Alexa-enabled devices, free Amazon Web Services (AWS) cloud computing services to support their research and development efforts, access to the TaskBot Toolkit, as well as other resources data, and Alexa team support. All participating teams have published papers on the basis of their research which are included in the Alexa Prize Proceedings. Filter on TaskBot Challenge to find them.
The competition began in June 2021 and went through several phases including an Internal Amazon Beta Period, where Amazon employees tested the TaskBots and provided feedback. After this Amazon Alexa customers in the United States region were able to access the Taskbots by saying "Alexa, assist me".
Amazon customers were encouraged to try out the 10 TaskBots with requests for help fixing a leaky faucet, baking an apple crumble to creating a tasty meal with holiday leftovers.
At the end of the interaction customers were asked to rate, on a scale from 1 to 5, how helpful that TaskBot was with the task.
Five teams advanced to the finals and competed in front of judges who scored the TaskBots on their ability to successfully complete the task requested. The top performers earned prize money to be divided among the team members: $500,000 for first place, $100,000 for second, and $50,000 for third.
The top prize went to a team from the University of Glasgow for GRILLBot which had achieved a final month average rating of 3.86/5.0. The team's solution used TaskGraphs as a dynamic graph unifying steps, requirements, and curated domain knowledge enabling detailed contextual explanations and adaptable task execution. Their paper states:
Automatic linking of multi-modal elements helps the user navigate through the task and enrich the experience with helpful videos and images. Broad use of neural language models makes for flexible chit-chat, contextual intent parsing, and accurate task retrieval.
In second place came a team from the NOVA School of Science and Technology in Portugal with their bot, Twiz, which introduced a novel element to the challenge by mentioning curious facts related to the tasks being performed, which increased customer engagement.
Third place honors went to Ohio State University with its TacoBot, which achieved an average rating of 3.55/5.0 and was designed to deliver a collaborative and accessible dialogue experience.
More Information
Three top performers emerge in inaugural Alexa Prize TaskBot Challenge
Related Articles
No Ultimate Winner Yet For Alexa Prize
The Alexa Prize Third Time Around
2018 Best Alexa Socialbot Wins $500,000
$500,000 Inaugural Alexa Prize Awarded
Amazon Invests In Conversational AI
Alexa Prize For Conversational AI
To be informed about new articles on I Programmer, sign up for our weekly newsletter, subscribe to the RSS feed and follow us on Twitter, Facebook or Linkedin.
---
Holiday Gifts For Programmers
19/11/2023
As Black Friday looms, the well-organized among us are hitting the shops to be ready with our festive gifts, though I doubt many of us are as ready as the friend who told me they've already finished w [ ... ]
---
Apache Kyuubi 1.8 Adds Web UI
20/11/2023
Apache Kyuubi 1.8 has been released with improvements including a new experimental Web UI and a new chat engine with OpenAI ChatGPT backend.
More News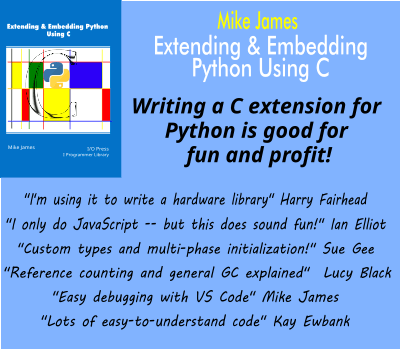 Comments
or email your comment to: comments@i-programmer.info
Last Updated ( Friday, 17 February 2023 )