The Alexa Prize Third Time Around
Written by Sue Gee
Monday, 11 March 2019
The application period for the Alexa Prize Socialbot Grand Challenge 3 opened last week. Amazon's aim in running this competition for teams of university students is to make advances in conversational AI and human computer interaction.
Amazon announced the Alexa Prize for Conversational AI in 2016 and has already awarded grants totalling over $3 million to teams selected to participate plus $1.3 million in prizes in its 2017 and 2018 contests.
The $1 million Grand Prize, which is a research grant to the university of the team concerned, for holding engaging conversations that last 20 minutes or more has not yet been awarded but is available for the 2019-20 contest, for which Amazon intends to make 10 grants of $250,000 to the teams selected to to participate.
This video, which promotes participation in the next Alexa Prize, features students from prize-winning teams from previous contests, and explains what Amazon hopes to achieve:
An addition to the timetable for this edition of the contest is an Alexa Prize boot camp to be held in July 2019 at Amazon's headquarters in Seattle, Washington where they will receive training on the resources made available to all competing teams. Attendance at the boot camp will, however, not affect a team's opportunity to win.
The initial phase of the contest starts in September. Midway through the competition, a quarterfinal round will take place in which all socialbots that have been certified and published will be divided into two brackets randomly. An Amazon panel and Amazon customers will evaluate these socialbots, and the three socialbots selected by Amazon Alexa customers in each bracket, as well as at least one socialbot selected by the Amazon panel will advance to the semifinals.
The semifinals will be scheduled during March – April 2020 and the final event of the competition, which will involve human interactors and judges, will take place in May 2020..
Although the goal of long and engaging conversations with Alexa has not yet been achieved, the student teams have already made important contributions to the field of conversational AI. Each participating team is required to publish a paper to the Alexa Prize Proceedings outlining what they achieved. This provides a basis for future participants to build on, particularly as teams from previous year's are welcomed to compete again and a place is automatically reserved for last year's winner.
More Information
---
PostScript Source Code Released
04/01/2023
The source code for PostScript has been publicly released for the first time ever by the Computer History Museum with permission from both Adobe and John Warnock, the inventor of PostScript.
---
Build Rich GUI Apps In Python With Aid From Delphi
17/01/2023
Embarcadero has made its Delphi-based GUI libraries, VCL and FireMonkey (FMX), available for Python. These libraries are meant to be better and more adequate than the Tkinter ones that ship with [ ... ]
More News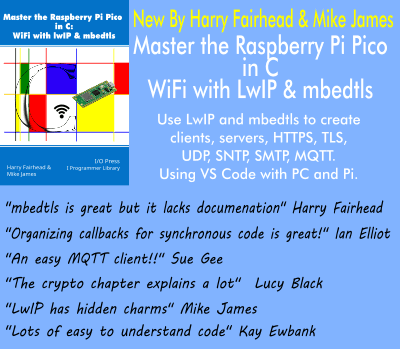 Comments
or email your comment to: comments@i-programmer.info
Last Updated ( Monday, 11 March 2019 )