Java Guardians To The Rescue Of Java EE
Written by Kay Ewbank
Wednesday, 22 June 2016
The Java Guardians are fighting back against the lack of interest in Java EE from Oracle. Their message is the Java EE and server-side computing matters and needs to be taken forward.
The Guardians are a group of Java fans and leading lights, with members including James Gosling, the man usually credited with inventing Java. Reza Rahman, the former Java EE and GlassFish Evangelist, is the founder of the Guardians. Despite sounding like a 70s children's TV show, the Guardians are serious in their aim of keeping Java EE moving, and the group has now put together a charter setting out why Java EE matters and what their aim is.
The need for someone to come to the rescue of Java EE is fairly clear cut. Oracle shows all the signs of losing interest in the project. As early as 2013 Oracle said it was suspending work on ongoing major releases of the GlassFish server, and that support would be reduced. Last year it reduced its Java evangelist team, and this year it announced plans to close down the Kenai.com and Java.net forges next year.
In the light of these and other signs of Oracle cooling off, the Java Guardians say they are:
"very concerned about Oracle's current lack of commitment to Java EE and we are doing everything we can to preserve the interests of the Java EE community. Our purpose is advocacy, raising awareness, finding solutions, collaboration and mutual support."
The Guardian's Google Group has nearly 400 members, and nearly 2000 followers on Twitter. In practical terms, the group says it is continuing to enthusiastically evangelize Java EE, including Java EE 8, supporting active Java EE 8 JSRs like CDI 2; and lobbying Oracle to fulfill its commitments to the Java EE community through all channels available to the group.
The group is also moving ahead Java EE 8 reference implementations, TCKs and specification documents, through open source in many cases, despite inactive Oracle specification leads. The biggest challenge in this is in getting access to the TCK and getting the group's work accepted by Oracle specification leads.
Going forward, the group hopes to persuade Oracle to relinquish control of JSRs they are not delivering on and switch ownership of them, either to the Guardians or to vendors such as Red Hat, IBM, Tomitribe or Payara. In the interim, the group plans to:
"provide the functionality that should be standardized in Java EE through open source."
Being an obviously optimistic bunch, they say:
"We believe that together – including Oracle – we can prove that this is the dawn of a new era for an ever brighter future for Java, Java EE and server-side computing."
More Information
Related Articles
Oracle Announces End Of Java Applet Support
Oracle Proposes OpenJDK Mobile Java
Survey Indicates Fast Take Up Of Java 8
Java 8 Launched With Supporting Line-Up
Java Still Insecure Warns Homeland Security
To be informed about new articles on I Programmer, sign up for our weekly newsletter,subscribe to the RSS feed and follow us on, Twitter, Facebook, Google+ or Linkedin.
---
Bun 1.0 Released With Experimental Windows Version
14/09/2023
Bun, the new JavaScript runtime, is now available in a 1.0 production-ready version, according to the developers, who have also announced an experimental Windows version.
---
Access LLMs From Java code With Semantic Kernel
29/08/2023
You can now do this thanks to Microsoft's Semantic Kernel SDK which integrates Large Language Models (LLMs)
with conventional programming languages like C# and Python. The Java binding has recently bee [ ... ]
More News
Summer SALE Kindle 9.99 Paperback $10 off!!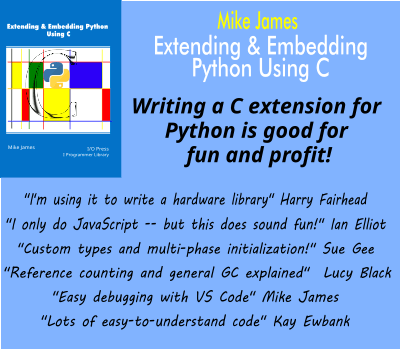 Comments
or email your comment to: comments@i-programmer.info
Last Updated ( Wednesday, 22 June 2016 )