Too Good To Miss: The Rise and Fall of Websites Since 1996
Written by Lucy Black
Saturday, 11 April 2020
Some of our articles deserve a second outing. Here we have one such from last September to add to our occasional Too Good to Miss series. It's about a video animation of how the websites you know and cherished ebbed and flowed in popularity over the last quarter of a century. Watch and be amazed.
If you have been in tech for a while you will remember how the web landscape has changed. There was the AOL era, the Yahoo! era, Geocities and so on. If you are relatively new to the scene you will see names you hardly know or perhaps have never heard of.
What makes a website gain huge numbers of users? We tend to think its all logical and the best of breed wins out. It is web evolution in action and yet this doesn't account for some of the huge earthquakes that seem to occur when you watch this video.
With the title "Most Popular Websites 1996-2019", this animation comes from Data is Beautiful the YouTube channel of a data geek and PhD student who enjoys making visualizations as a hobby.
Before you watch the animation it is worth getting ready to interpret what you are seeing. The scale is set by the top performing website at the top of the chart. What this means is that it can be growing in number of users and the bars below can appear to be shrinking even though they are increasing their number of users. You can learn a lot by distinguishing a shrinking bar that indicates a site losing page views and one that is simply being outperformed by the lead site.
When the video starts (1996) we have the "classic" sites with AOL and Yahoo being dominant and few others you might not remember. Notice the way Microsoft's MSN starts to rise and then overtake Yahoo at the end of 1998 - MSN could have been big, it looked (briefly) as if it could be a serious contender to AOL!
Also notice Amazon crash in from nowhere at the start of 1998. Then something odd happens at the start of 2000 - Yahoo starts to overtake MSN. By the start of 2001 Yahoo overtakes AOL to be number one.
The question is why?
After this Yahoo seems to be beating AOL and MSN but notice that they are both increasing in page views it is just Yahoo is increasing faster than both of them.
Keep watching for Google crashing in at the start of 2001 - now we expect something big to happen and sure enough Google is threatening the top three by the end of the same year. At the end of 2002 MSN overtakes AOL but Yahoo is still in first place - notice how they are all gaining page views.
Then we enter a period of stability with all sites gaining views until the start of 2004 when suddenly Google starts to move again and by 2005 its number 2. Now we see the first real decline - Yahoo starts losing page views and so does MSN.
In June 2006 Google overtakes Yahoo to be number one. Now Google is increasing its page views and the next three are in decline.
A real surprise is the sudden Yahoo recovery at the start of 2007 also notice YouTube, Wikipedia and Facebook enter in the same year. In 2008 Facebook starts a steady rise to challenge the top three. Then at the end of 2008 Yahoo overtakes Google and becomes number one again. Why?
At the start of 2010 Facebook is still in third place and growing slowly but suddenly Google starts to catch up and overtakes Yahoo again in the middle of the year - notice that both are still growing. At the start of 2011 Yahoo starts to shrink and this allows Google to crush the rest. YouTube also overtakes Facebook. Yahoo continues to decline until it drops out of the top three leaving Google, YouTube and Facebook. Facebook finally overtakes YouTube at the end of 2012.
From this point on Google increasingly crushes the opposition. At the end of 2016 Wikipedia overtakes the increasingly irrelevant Yahoo. The final position in 2019 is with Google well in the lead and YouTube and Facebook following.
Now watch the video and keep an eye on some of the smaller events and some cameo appearances by the Data Is Beautiful avatar.
Why did it take so long for porn sites to show? The globalization of the internet is also clear in the appearances of Yandex (2007)and Baidu (2009). There are lots and lots of questions. Why did MSN fail so completely? What was the appearance of Live.com in 2013 due to?
These and many other questions would require some research. My only worry is that we don't have the source of the data, and so cannot be sure of its reliability, but the visualization is great fun to watch.
If you enjoy it Data is Beautiful has plenty more on offer.
More Information
Related Articles
The Dance Of The Programming Languages
To be informed about new articles on I Programmer, sign up for our weekly newsletter, subscribe to the RSS feed and follow us on Twitter, Facebook or Linkedin.
---
Generative AI For Beginners
06/12/2023
Here are two introductions to Generative AI - one from DeepLearning.AI presented by Andrew Ng, the other from Google Cloud Training. Both are on the Coursera platform and both are short, six hou [ ... ]
---
Apache Kyuubi 1.8 Adds Web UI
20/11/2023
Apache Kyuubi 1.8 has been released with improvements including a new experimental Web UI and a new chat engine with OpenAI ChatGPT backend.
More News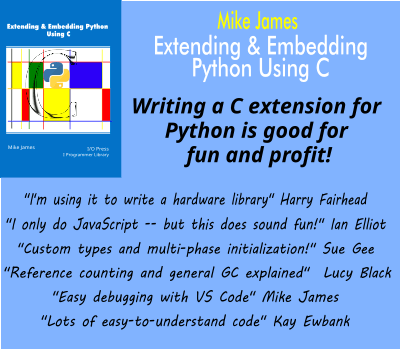 Comments
or email your comment to: comments@i-programmer.info
Last Updated ( Sunday, 02 August 2020 )