Fear And Loathing In the App Store 6 - Apple's Reasons For Rejection
Written by Lucy Black
Wednesday, 03 September 2014
Apple doesn't give much information on how it performs its app evaluation, or even on the results of said evaluations. Mostly all you get is a decision with a rough idea of what the problem is.
Apple runs the "tightest" of app stores in terms of its control over what gets in and what doesn't. Most developers would say that there are aspects of its control that aren't tight enough, for example the way cloned apps seem to have little difficulty in getting accepted. But when it comes to getting your app accepted, it usually seems that the secret vetting isn't very friendly or helpful.
Now we have some additional information in the form of a list of the top ten reasons why apps were rejected over a 7-day period:
7‑day period ending August 28, 2014.
14%




More information needed

8%

Guideline 2.2: Apps that exhibit bugs will be rejected

6%

Did not comply with terms in the Developer Program License Agreement

6%

Guideline 10.6: Apple and our customers place a high value on simple, refined, creative, well thought through interfaces. They take more work but are worth it. Apple sets a high bar. If your user interface is complex or less than very good, it may be rejected

5%

Guideline 3.3: Apps with names, descriptions, or screenshots not relevant to the App content and functionality will be rejected

5%

Guideline 22.2: Apps that contain false, fraudulent or misleading representations or use names or icons similar to other Apps will be rejected

4%

Guideline 3.4: App names in iTunes Connect and as displayed on a device should be similar, so as not to cause confusion

4%

Guideline 3.2: Apps with placeholder text will be rejected

3%

Guideline 3.8: Developers are responsible for assigning appropriate ratings to their Apps. Inappropriate ratings may be changed/deleted by Apple

2%

Guideline 2.9: Apps that are "beta", "demo", "trial", or "test" versions will be rejected
There are also 48% of rejections not covered by this list and each of these categories accounts for less than 2% i.e. there are at least another 25 reasons for rejecting apps.
Total Percent of App Rejections
58% 42%
Top 10 Reasons Other Reasons (<2% each)
The biggest reason for rejection, at 14%, is basically just not providing what is necessary for Apple to test your app - no demo account, no details of special configuration and no contact information. In other words, the biggest single reason for failing the app test is not preparing for the app test.
You also have to wonder at what people are thinking about submitting apps that have such stupid failings - who leaves in placeholder text or submits a beta version. It is also interesting that bug-based rejections are at 8% - are these really obvious bugs or are the apps being tested to a deeper level than we might expect?
However, if you look more closely you can see that many of the other reasons for rejection contain large doses of subjectivity. How do you decide if your UI is going to join the 6% that are deemed not to be up to Apple's high standards. The 5% that contain descriptions or screenshots not relevant to app content and functionality also sounds a bit vague - relevance is in the eye of the beholder.
As well as the stats, Apple has also provided some notes on what sorts of things to look out for and some of these are surprisingly obvious, namely broken links. You need to include a contact link and possibly a link to a privacy policy page.
Perhaps the real shocker is:
Not enough lasting value
If your app doesn't offer much functionality or content, or only applies to a small niche market, it may not be approved. Before creating your app, take a look at the apps in your category on the App Store and consider how you can provide an even better user experience.
So no niche apps for Apple...
---
Grace Hopper, CSEdWeek and Hour of Code
08/12/2023
Tomorrow marks the 117th anniversary of the birth of Grace Hopper. Considered "the first lady of software" she was the original figurehead chosen for Computer Science Education Week, which is timed to [ ... ]
---
The Pi 5 Breaks The Mold
29/11/2023
The Pi 5 is an exciting development bringing even more power for not much additional cost, but it also signals a bigger change in the Pi line-up, obscured by secretiveness.
More News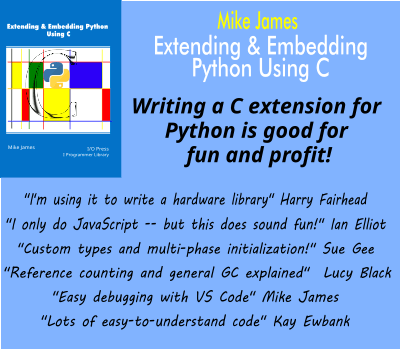 Comments
or email your comment to: comments@i-programmer.info
Last Updated ( Wednesday, 20 January 2016 )