Inside Bill's Brain - A Bill Gates Documentary On Netflix
Written by Lucy Black
Sunday, 01 September 2019
Bill Gates - love him or hate him you have to admit that he is interesting. In fact, interesting enough for a three-part documentary on Netflix.
Is Bill Gates the ultimate nerd? The problem is he is now relatively old and, probably, with most of his great days behind him. Certainly his achievements in our field, programming, are history and all we have is his legacy - Microsoft.
Arguably this isn't the company it was while he was at the controls. Now, a programmer and techie businessman no more, he is out to solve the world's problems, with the help of his wife Melinda, in the form of the Gates Foundation.
Perhaps a programmer can bring something new to the problems of the world. Algorithmic thought is a great thing. Not only do you have a bright idea, but you imediately start to work out how to implement it - after all what else is programming but implementing ideas so that they work. If you want to get all stuffy about it, you could say that algorithmic thought is about idea reification.
In this light, the creator and ex-boss of Microsoft looks like an ideal candidate for a documentary:
"This three-part documentary tells Bill Gates' life story, in-depth and unfiltered, as he pursues unique solutions to some of the world's most complex problems. From Academy Award-winning director Davis Guggenheim (An Inconvenient Truth, He Named Me Malala)."
Now take a look at the trailer
"What is your worst fear?"
"I don't want my brain to stop working."
A deep and troubling thought and not at all the same as replying "death".
"Take a trip inside the mind of Bill Gates as the billionaire opens up about those who influenced him and the audacious goals he's still pursuing. Limited Series coming on 20 September"
It might be bad, but somehow I think think that even if it is, there will be enough of interest to make it worth watching.
More Information
https://www.netflix.com/gb/title/80184771
Related Articles
Bill Gates - Before He Was Famous
Bill Gates - How Software Can Save The World
Bill Gates To Deliver 2013 Dimbleby Lecture
Bill Gates Most Admired Person
To be informed about new articles on I Programmer, sign up for our weekly newsletter, subscribe to the RSS feed and follow us on Twitter, Facebook or Linkedin.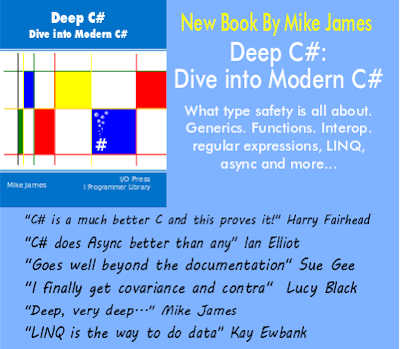 Comments
or email your comment to: comments@i-programmer.info
Last Updated ( Sunday, 01 September 2019 )