Brendan Eich Talks About JavaScript & More
Written by Sue Gee
Monday, 05 April 2021
In a recent Lex Fridman podcast, Brendan Eich, the creator 25 years ago of JavaScript and currently of the Brave browser, provided his views on early programming languages, outlined how JavaScript came to be, problems faced by Firefox and explains how his new browser takes a different approach.
In a series of YouTube videos that originated as The Artificial Intelligence Podcast, Lex Fridman, an AI researcher at MIT conducts in-depth interviews with guests
We've already covered his conversations with James Gosling, the creator of the Java Language, Brian Kernighan talking about Unix, C, Go and more and, an interview early in the series in which Donald Knuth talks about AI topics, Algorithms and Complexity.
Despite the fact that many of our readers may already have watched it, I make no apologies for covering this interview with Brendan Eich. If you haven't already found it, it makes for fascinating listening.
This interview lasts three hours. It is so good that you might well want to settle down and listen to it in a single sitting. Although its on You Tube, there's not much to see - Eich sits on one side of a desk and Fridman on the other - so you can treat it as an audio podcast. However to help you follow the thread - and to let find sections of interest, Fridman has, as usual, provided a list of bookmarks:
1:53 - History of early programming languages
6:46 - Physics needs more experiments and less theory
11:23 - JavaScript origin story
36:16 - JavaScript was created in 10 days
45:56 - Marc Andreessen
49:13 - Internet Explorer
52:57 - Evolution of JavaScript
58:43 - Javascript standardization
1:04:33 - TypeScript
1:07:04 - JavaScript ecosystem
1:10:14 - HTML5
1:13:46 - Making JavaScript fast
1:22:56 - JavaScript is the most popular language in the world
1:33:22 - Advice for programmers
1:39:19 - Browser wars
1:45:49 - Firefox
2:07:32 - Brave
2:20:32 - Basic Attention Token
2:45:35 - California
2:54:47 - Mortality
2:55:53 - Legacy
As you might expect JavaScript is the key topic for the first half of the conversation but then Eich moves on to his current concern - creating an alternative browser called Brave. As a web publisher I found the section labelled Basic Attention Token which discusses monetizing websites and the future of ad-tech particularly interesting.
There are lots of very positive comments about this interview and here are three examples:
For me, as complete beginner who's just beginning to learn about programming at the basic foundations level. This is one of the most interesting conversations I've ever seen on any platform. Best podcast to date imo.
Generally I enjoy all conversations Lex has but this episode in particular is something different filled with inspiration and determination I would recommend it to everyone that works with technology.
I think this has been my favourite interview so far. Very refreshing to hear someone from Silicon Valley have an informed understanding of the true roots of America. This has me very interested in contributing to Brave.
More Information
Related Articles
Lex Fridman Talks to Gosling, Kernighan and Knuth
Brave Browser Reaches Version 1.0
Brendan Eich Launches Brave New Browser

To be informed about new articles on I Programmer, sign up for our weekly newsletter, subscribe to the RSS feed and follow us on Twitter, Facebook or Linkedin.
---
Google Dart 3 Adds Record Support
25/05/2023
Dart 3 has been released with support for records, patterns and class modifiers. The new release is also a fully sound, null safe language.
---
Lightbend Launches Distributed Cluster
16/05/2023
Lightbend, the company behind Akka, has launched Akka Distributed Cluster. Lightbend produces cloud-native microservices frameworks while Akka Cluster allows for building distributed applications.
More News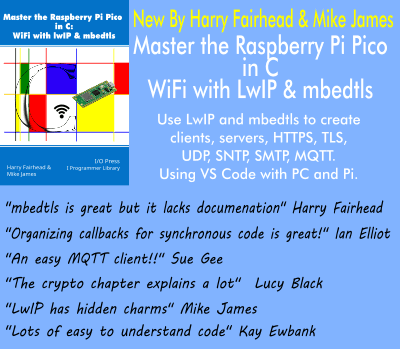 Comments
or email your comment to: comments@i-programmer.info
Last Updated ( Saturday, 10 April 2021 )