The Influence Of Warren McCulloch
Written by Mike James
Sunday, 18 November 2012
A collection of articles on neurophysiologist Warren McCulloch is currently free to read. The man who gave us perhaps the first neural network was also well connected in his own right and surprisingly influential.
Warren McCulloch is known to many computer scientists as one of the early pioneers of AI and neural networks in particular. He worked with Walter Pitts, a logician, to create what we call today McCulloch and Pitts networks. These can compute any logical function you care to think up but only if you work out how to implement it. The McCulloch and Pitts network lacked a learning rule and this is something that would take a long to time to work out how to do.
The introduction to the special issue makes a point of connecting its publication with the Turing centenary celebrations:
"McCulloch was generous in his acknowledgment of the influence of Turing's 1936 paper on computability on the development of his ideas and those of his collaborator, the mathematician-logician Walter Pitts..."
Although Turing's logic diagrams looked a lot like a McCulloch and Pitts network he never acknowledged any connection. In fact he even seemed to dislike McCulloch and is reported as referring to him as a "charlatan".
This isn't surprising as much of what was being done by the nascent AI community, usually under the banner of "cybernetics", was extremely ambitious and overly general and in many cases indistinguishable from vague philosophy. Given that McCulloch was from Turing's point of view not a mathematician it is natural that he should but suspicious of grand aims coupled with an elaborate but imprecise language used to discuss them.
Even the father of Cybernetics - the mathematician Norbert Wiener - eventually disowned them basically for not being true to the original mathematical aims of the subject.
The papers available are:
The special issue is available for free till 16th December via ingentaconnect at http://www.ingentaconnect.com/content/maney/isr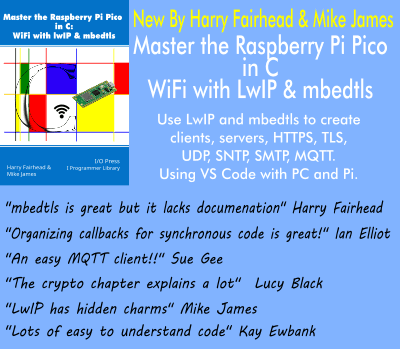 Comments
or email your comment to: comments@i-programmer.info
To be informed about new articles on I Programmer, install the I Programmer Toolbar, subscribe to the RSS feed, follow us on, Twitter, Facebook, Google+ or Linkedin, or sign up for our weekly newsletter.
---
Microsoft Computer Vision Image Analysis Improves OCR Handling
08/11/2022
Microsoft has made available a public preview of the latest version of the Computer Vision Image Analysis API, with improvements including image captioning, image tagging, object detection, smart crop [ ... ]
---
AWS Glue 4 Adds Pandas Support
01/12/2022
AWS Glue has been updated with updated engines and support for Pandas. AWS Glue is a serverless data integration service that Amazon says makes it easier to discover, prepare, move, and integrate data [ ... ]
More News
Last Updated ( Sunday, 18 November 2012 )