In Celebration Of Alan Turing
Written by Sue Gee
Saturday, 07 June 2014
It is sixty years today since Alan Turing committed suicide, ending his life at only 41 years of age. During his life time he had laid the foundations of much that we now take for granted.
Today's anniversary of Turing's premature passing is being marked by a staging of the Turing Test at the Royal Society in London. Like many of Turing influential ideas it would not have been possible to do this during his lifetime
At the time of his death not many people had heard of Alan Mathesion Turing. His work as a code breaker at Bletchley Park was still shrouded in secrecy and while his seminal paper On Computability, published in 1937, was immediately influential, it was known only within a limited milieu.
Turing ACE computer also had limited impact and he had moved from the NPL where he initiated the project to Manchester before it was finished. To some extent the fact that Turing has so many different interests, morphogenesis being the area that concerned him most towards the end of his life, contributed to his achievements not gaining as mush recognition as they deserved.Even today when consulting the Turing Digital Archive, many people will have the same reaction of "I didn't know he wrote about that!"
During 2012 the ACM, academic institutions across the world and individuals in many walks of life celebrated Alan Turing Year with lectures, books and papers about his life, work and legacy. There were also performances of plays, films and operas some established and others and newly commissioned - including a biopic, due to go on general release in the UK and US in November, in which Benedict Cumberbatch takes on the role of Turing.
Plays like The Imitation Game have confronted and explored the theme of Turing's homosexuality and his conviction for gross indecency and his suicide using cyanide juxtaposed with his legacy as a code breaker and a polymath in the fields of mathematics, computation and natural sciences, bringing his story to light in a manner not possible in the 1950s.
In December 2013, after a high-profile campaign supported by tens of thousands of people around the world, Alan Turing was been granted a pardon under the Royal Prerogative of Mercy.
Click for a higher resolution image
Credit: Jury's Inn
Alan Turing's name is now known the world over and in Britain he has acquired the status of a national hero, with his Universal Machine being voted the top Great British Innovation from the past in a 2013 poll. The infographic here takes a local perspective and, as well as looking at his wartime code breaking at Bletchley Park covers his final years, spent in Manchester, and his mysterious death there.
---
AI-Powered Bing Provides Boost For Edge
10/03/2023
Microsoft has announced that its search engine Bing has passed 100 million daily active users. This must surely help the Edge Browser gain some traction.
---
AI At All Levels From Udacity
22/03/2023
AI may be threatening to take away our jobs - but on the other hand it opens up plenty of opportunities for those with the right skills. A whole raft of Udacity Artificial Intelligence Nanodegree prog [ ... ]
More News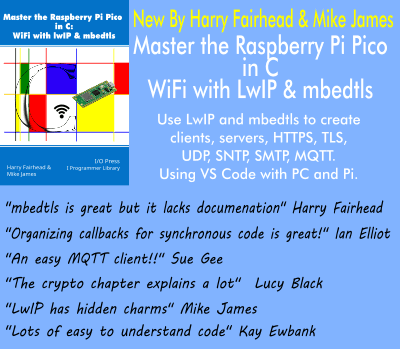 Comments
or email your comment to: comments@i-programmer.info
Last Updated ( Sunday, 23 September 2018 )