KaiOS Developer Portal Goes Live
Written by Ian Elliot
Tuesday, 17 September 2019
The title I really wanted was "KaiOS rules", but that wouldn't have told you that you now have help if you want to develop programs for the KaiOS mobile phone operating system. But what exactly is KaiOS and why should you care?
KaiOS is the descendent of Firefox OS which Mozilla worked on and then abandoned. What is special about Firefox OS is that it is like Chrome OS but with Firefox playing the role of Chrome.
You have a basic Linux kernel with Firefox running as the UI. This means that HTML/JavaScript apps are native apps. What more could you ask for? Given that Firefox OS fell by the wayside, clearly a lot more. However this said, KaiOS seems to be doing a lot better at getting onto real hardware. There are lots of low-cost "feature" phones - i.e. phones with smallish screens and real keyboards, including some Nokia models.
Such phones can't compete with the iPhone or a Pixel, but they are very popular with users who want a fairly minimal phone or want to keep the cost down to around $50. So successful are KaiOS phones that it is claimed that they outsell Apple phones in India.
"While KaiOS is relatively unknown in developed markets, it's a growing platform among first-time internet users in Asia, Africa, and Latin America, and is currently running more than 100 million devices worldwide. This makes it the third-largest mobile operating system in the world – according to the company, this figure is set to rise by another 50 million by the end of the year."
Writing apps for KaiOS has the advantage that its app store isn't over-full with just about everything you can think of. If you are prepared to take a risk you can get in early to what might just be an expanding market.
Although KaiOS apps are just web apps, there are some additional things you need to discover if you are going to make use of the hardware. The KaiOS Developer Portal now gathers together all the resources you need to get started, including an emulator. If you did any work at all with Firefox OS it will all seem eerily familiar and the use of API names like MozAlarmsManager makes it all the more deja vu. However, if you are familiar with HTML and JavaScript this is by far the easiest way to create native apps for a phone. It isn't quite so smooth to get things set up and working, but this will probably improve as time goes on.
If you got burned when Mozilla just gave up on Firefox OS you might be cautious about getting involved in another web-based phone OS. If you believe the data, there is a market already, but it isn't clear if it buys apps. Generally KaiOS is still a young system, but it offers many advantages - if only it can graduate to a wider market.
More Information
Related Articles
Google Invests $22 Million In A Fork Of Firefox OS
Mozilla Confirms End of Firefox OS For Smartphones
Mozilla Gives Up On Firefox OS
Firefox Phones Go On Sale, Marketplace Opens
Getting Started With Firefox OS And Geeksphone Keon
Getting Started with Firefox OS - The UX Building Blocks
To be informed about new articles on I Programmer, sign up for our weekly newsletter, subscribe to the RSS feed and follow us on, Twitter, Facebook or Linkedin.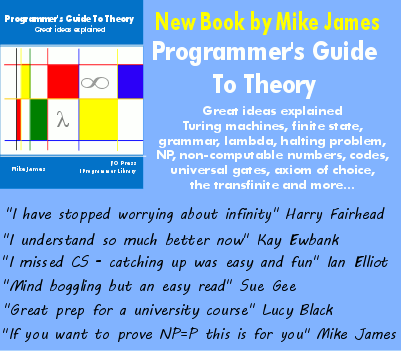 Comments
or email your comment to: comments@i-programmer.info
Last Updated ( Tuesday, 17 September 2019 )