App Store Or Google Play? Where To Earn Money From Apps
Written by Janet Swift
Wednesday, 12 February 2020
To date Google has paid $80 billion to Android developers. Apple, however, has paid out $155 billion to devs, almost twice as much. What does this discrepancy mean?
News of how much Google had paid to devs as their share of the revenue earned by their apps came during the recent Alphabet Q4 2019 earnings call. The $80 billion is what had been paid to Play Store developers since it launched in March 2012. The figures from Apple come from a news release in January which states:
Since the App Store launched in 2008, developers have earned over $155 billion, with a quarter of those earnings coming from the past year alone.
This is consistent with earlier reports from Apple such as $100 billion in developer revenue at WWDC in June 2018 and $120 billion in January 2019.
While both Google and Apple retain a 30% commission of sales of apps, Apple has always been a more lucrative proposition than Android. Back in 2011, before the launch of Google Play, we reported App Store More Profitable Than Android Market. The next year in Making Apps Pay we explained that while Google Play was leading in terms of the number of downloads of free apps, the lion's share of the revenue was made in the Apple App Store.
Looking back at our reports of how much more money there was to be made from Apple than Android it comes as something of an eye opener to read that by Q1 2013 Apple had paid out a total of $9 billion to developers and that:
it expects to pay out $1 billion to developers every quarter
Well Apple has certainly done better than that, and so for that matter has Google.
Figures from Sensor Tower for Worldwide Gross App Revenue show that in 2017 the App Store made almost twice as much as Google Play. However, Play's income grew faster than that of the App Store so that in 2018 Apple's share had been eroded just a bit.
Sensor Tower also compared the revenue earning capacity of games and non-games, looking at the 5-year period from 2014. The three charts here show the Average Revenue for a single quarter (the first quarter) of Top Earning apps in the Apple Store and on Google play. The first is Top 100 irrespective of category, the second is Top 100 non-gaming (such as dating apps and Google maps) and the third is gaming.
It is striking that the App Store outperforms Google Play by a much bigger margin for non-gaming apps.
We can draw a number of conclusions from all this plus evidence from other sources that app revenue is continuing to increase year on year. The first is that even though the publishers of the top 100 earning mobile apps are creaming off a very large share of the money being distributed to developers by Google and Apple,. there is still revenue to be made by "the rest of us". Secondly, if you have a successful app, especially if it's not a game, it has a higher earning potential in the App Store than on Google Play. Third, if your app can be ported from one platform to the other, it is certainly worth being in both the Apple and the Android market.
---
JetBrains AI Coding Assistant Now Generally Available
07/12/2023
JetBrains has announced that its AI-powered coding tool is now generally available for its IDEs. The tool was announced earlier in the year but until now has been on limited access.
---
Notepad++ Twentieth Anniversary
05/12/2023
An updated version of Notepad++ is available, on its 20th anniversary. The text editor first saw light in November 2003 when it was released on SourceForge.
More News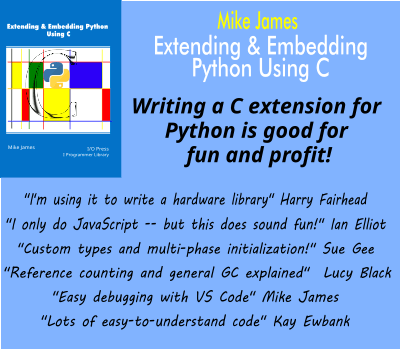 Comments
or email your comment to: comments@i-programmer.info
Last Updated ( Wednesday, 12 February 2020 )