Amazon Wooing Android Devs With AWS Credits
Written by Sue Gee
Thursday, 17 June 2021
In an effort to expand the range of apps on offer in its Appstore, Amazon has announced the Amazon Appstore Small Business Accelerator Program which is offering not only a better revenue share, but also AWS credits.
Amazon launched its Appstore over 10 years ago, see Amazon Appstore launches with controversy, and every now and then tries to encourage more developers to submit apps to it. For example in 2014 it offered up to $15,000 in Amazon coins for apps that have been optimized for the Fire Phone - a device which was deprecated the following year.
Fire OS lives on, however, and Amazon now is make another, and this time seemingly more attractive, attempt at wooing new developers. At the same time it is, somewhat belatedly, keeping up with its bigger rivals, Apple and Google who both now offer an 85% share of revenues to the vast majority of devs, keeping back just 15%.
Back in November 2020 with its Small Business Program. Apple cut the percentage it took revenue generated through App Store from 30% to 15%, but only for developers who don't earn more than $1 million per year across all apps. In March 2021 Google announced a similar scheme which takes effect on July 1st. Google new terms, automatically applied to all developers are that its retains 15% on the first $1M per annum in sales. After $1M Google keeps 30% - but this will affect only a tiny proportion of its developers.
With its Small Business Accelerator Program Amazon is improving on the "standard" 30%/70% split of revenue. The criteria to take advantage of it as follows:
Developers who earned up to $1 million in the prior calendar year and developers new to Amazon Appstore are eligible.

If an eligible developer's revenue exceeds $1 million in the current year, they will revert to the standard royalty rate and no longer receive AWS credits for the rest of that year.

If a developer's revenue falls below $1 million in a future year, the developer will be eligible in the next calendar year.
The royalty split being offered is 80%/20%, which on the face of it doesn't seem as attractive as either Apple or Google. However there is more on offer:
AWS promotional credits in an amount equivalent to 10 percent of revenue, so that developers can take advantage of the benefits of building on the cloud.
For developers who can readily use the AWS credits this means they effectively has 90% of the revenue they make via the Amazon Appstore.
So what is motivating Amazon to be so generous? Keeping developers loyal to AWS seems to be the answer. AWS is a very lucrative cloud. According to a DatacenterDynamics report dated April 30, 2021
Revenues of cloud giant AWS grew 32 percent year-over-year, hitting $13.5 billion, which accounted for 12.5 percent of Amazon's revenue.
As illustrated by the chart below from Synergy Research Group, over the past four years AWS has had a steady share of around a third of the cloud market and seemed unassailable. However, while it has seen little growth in its share that of Microft's Azure had doubled from 10% to 20% (as has Google's smaller share which has gone from 5% to nearly 10%):
Currently Microsoft is finding every opportunity to win developers to Azure. Take for example the forthcoming integration of VS Code with Azure disclosed in VS Code Cozies Up To GitHub as just the most recent of its manipulations. Amazon cannot fail to notice that it is likely to lose some of its share to Azure if the trend continues. So if developers find Amazon's Small Business Accelerator Program attractive the strategy will have dual benefit for Amazon - more apps in its store and more devs using AWS/ devs make more use of AWS.
After all, having credits that will expire after 12 months if you don't use them is a great incentive to try out AWS and come to rely on it.
More Information
Coming Soon: Amazon Appstore Small Business Accelerator Program
Related Articles
Google Matches Apple's App Store Cut
Apple Is Playing With Us - App Store Tax Cut To 15%
---
.NET 6 Preview 6 Improves Pre-Compilation
22/07/2021
Microsoft has released .NET 6 Preview 6, the second to last preview before the RC period. The new preview has been tested for Visual Studio 2022, Preview 2, and has added improved pre-compilation hand [ ... ]
---
Machine Learning Scholarship Program On Udacity
06/07/2021
The deadline for applying for a scholarship to one of Udacity's most popular Nanodegree Programs has been extended to July 12, 2021. Apply now and gain exclusive access to a Foundations Course that co [ ... ]
More News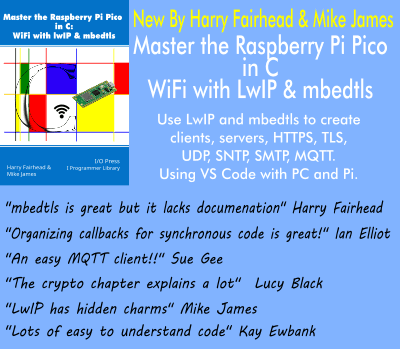 Comments
or email your comment to: comments@i-programmer.info
Last Updated ( Thursday, 17 June 2021 )