Google's OS set to dominate
Monday, 17 January 2011
Global shipments of portable internet devices - specifically tablets that use "lite" operating systems - will hit 150 million per year in 2015. The research also forecasts that Google's Android OS will push Apple into second place.


 

 

The new forecast is from the research firm Ovum. It concerns portable devices that use 'lite' OSs such as Apple's iOS, Google's Android and RIM's BlackBerry Tablet OS - that is tablet devices such as the iPad, Samsung Galaxy Tab and the BlackBerry PlayBook as well as clamshell and convertible form factors. It envisages a compound annual growth rate of 60 per cent over the next four years from 14.2 million shipments in 2010.

Tony Cripps, Ovum principal analyst, said:


"This huge growth in shipments will be dominated by tablet-style technologies ... will mainly be driven by consumers buying devices to complement their smartphones"




and that ...

 

"the greater ease of use of smartphones for the majority of consumers means that shipments of the tablet and other 'lite' OS devices will not dramatically erode the growing demand for smartphones".

 

According to Ovum's predictions, North America (23% of global shipments) and Western Europe (19%) will experience the greatest penetration of tablet and other mobile internet devices by 2015. However, the largest regional slice of shipments by the end of the period, due to the size of the potential markets will be the Asia Pacific region, which will account for 35% of all such device shipments in 2015.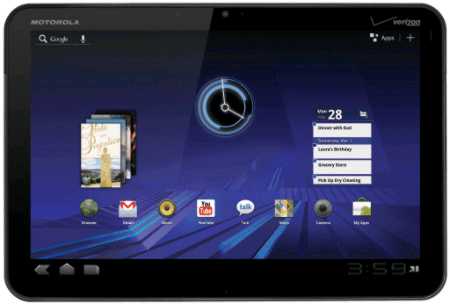 Ovum's figures also suggest that by the end of the forecast period, Google's operating systems, primarily Android but also the Chrome OS, will dominate the market, pushing current frontrunner Apple's iOS into second place.
Tony Cripps explained
"We believe that Apple constituted 90% of the market in 2010. However, by 2015 we expect this market share to drop to 35% and Google's market share to rise to 36%. Other software platforms, such as RIM's Blackberry Tablet OS and HP's webOS, will find some success but between them all they will only account for 29% of the market."
These figures and observations are consistent with our interpretation of the Neilsen Research we recently reported.
"This is because the dominant software platforms, Apple and Google, will attract the most attention from the cream of the developers. As a result they will have the best, most talked about applications and content and, when all is said and done, this is what people will consider when making a purchasing decision."
In case you missed it this means that the success of a mobile platform is down to developer attention. This might seem obvious but raises that question of why it hasn't worked this way in the past? The reason seems to be that for the first time the form factor and mode of interaction successfully decouples application software from the legacy, largely Windows based applications. As argued in The fall of Windows and the rise of Android for the first time in a while backward compatibility is a small consideration for end users who look to apps and app stores to populate their new mobile device.
There is also a big change on the horizon when business wakes up to the fact that the tablet form factor has a lot to offer and start to demand enterprise apps that need to be installed and managed by something other than an app store. At this point the Android OS might reveal another of its advantages over iOS.
Further reading:
The fall of Windows and the rise of Android
Android attracts new users but iOS still dominates
---
A Crash Course on Python By Google
13/04/2021
There's a free new Google course on Coursera for learning to program with Python.No previous exposure to programming required.
---
Microsoft Jumps on the OpenJDK Bandwagon
09/04/2021
Microsoft is releasing its own build of Java's OpenJDK, joining the likes of Azul, RedHat and Amazon. Why would Microsoft engage in that when there's so many choices already?
More News
Last Updated ( Monday, 17 January 2011 )