Fear And Loathing In the App Store 7 - Google Wants Everyone To Know Where You Live
Written by Lucy Black
Tuesday, 23 September 2014
For a company that is well known for not letting people get in touch, Google's latest condition for entry, or staying, in its app store is ironic. It wants every developer to have their address on display in Google Play.
If you try and contact Google, no matter how urgent the nature of the problem, you will find it very tough. Google has even got into legal trouble in Germany for stating that its contact email address is never read by anyone. That is you can send as much email to Google as you like and it promises to ignore it.
Now this most difficult-to-contact of companies has added a condition to the apps listed in the play store. The developer console currently displays a message that asks for a physical address to be added to the account profile. It is also stated that this address will be displayed on the app's detail page for any Play user to read.
So now, as well as your contact email address and your web page, you will also now have your physical address on display to anyone who wants to see it.
If you don't comply then Google will restrict access to your app and eventually remove it completely.
This isn't a big deal if you work out of an office and the app is the product of a company. Disclosing company addresses is a fairly standard thing to do and you can find the physical address of a company in many different ways. So fine if you are a big company. But many Android apps are created by lone programmers working from home - and now they are about to have their home address publicized for anyone to discover.
Is this a privacy problem?
I'm not sure. There are many way of discovering even a "private" address, but it seems to be upsetting many Android programmers that they have to announce their home locations on Google Play.
You can blame Google but in fact the cause of the trouble is probably the European Union, which is currently taking action against Google for not providing a contact that works. The latest EU legislation insists that for a online purchase, offer or contract the geographical address and identify of the trader has be be made known - before the transaction.
Surely in this day an age a working email address should be enough?
It is still ironic that Google is making programmers conform to a law that it goes out of its way to avoid.
Another change that seems to make good sense is that, in the future, software that requires in-app purchase will have to display the price range for such purchases. This makes it easier for users to understand what an app might actually cost them to use.
---
Magic Prompts For LLMs?
08/11/2023
Are there magic prompts that make LLMs disgorge the results that you want? New research suggests that there are and they are short.
---
Azure CosmosDB for PostgreSQL Adopts Version 16
20/11/2023
Shortly after version 16 of PostgreSQL was released,
CosmosDB follows suit adopting the new version applicable to production workloads.
More News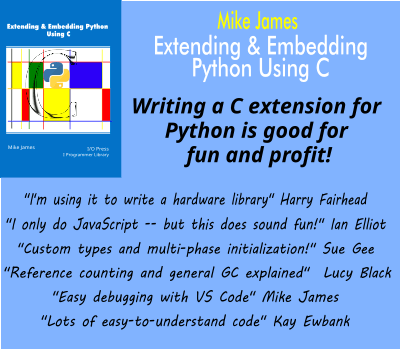 Comments
or email your comment to: comments@i-programmer.info
Last Updated ( Wednesday, 20 January 2016 )