Towards A Common Vision For Browser Extensions
Written by Sue Gee
Tuesday, 08 June 2021
Browser extension are, rightly, perceived as unsafe and yet they seem to spread like wildfire. One limiting factor is that they tend to be browser specific. Now a new group with members from all the major browser developers, aims to create a common architecture to standardize future web extensions.
The WebExtensions Community Group (WECG) is a community initiative under the auspices of the W3C.
Make extension creation easier for developers by specifying a consistent model and common core of functionality, APIs, and permissions.
Outline an architecture that enhances performance and is even more secure and resistant to abuse.
The group doesn't want to specify every aspect of the web extensions platform or stifle innovation. Each browser vendor will continue to operate independently with their own policies.
Originally proposed on June 1, 2020 by Theresa O'Connor of Apple it already has 50 participants with members representing Google, Apple, Microsoft and Mozilla. Timothy Hatcher of Apple and Simeon Vincent of Google have been appointed as the group's Chairs.
According to its launch announcement:
With multiple browsers adopting a broadly compatible model for extensions in the last few years, the WECG is excited to explore how browser vendors and other interested parties can work together to advance a common browser extension platform.
The WECG's web page states that the aim of the group is to specify a model, permissions, and a common core of APIs for web browser extensions, claiming:
By specifying the APIs, functionality, and permissions of WebExtensions, we can make it even easier for extension developers to enhance end user experience, while moving them towards APIs that improve performance and prevent abuse.
So far the group has has created a dedicated GitHub repository and has drawn up a community charter in preparation for the task in hand which is described as:
Using the existing extensions model and APIs supported by Chrome, Microsoft Edge, Firefox, and Safari as a foundation, we will start by working on a specification. We aim to identify common ground, bring implementations into closer alignment, and chart a course for future evolution.
This work will be guided by a common set of HTML and W3C TAG design principles: user-centered, compatibility, performance, security, privacy, portability, maintainability, and well-defined behavior.
Developers and browser vendors are being invited to join the WECG. For this a W3C account is needed but you don't need to be a member of the W3C. You can also contribute via GitHub.
More Information
Related Articles
---
Microsoft's Generative AI for Beginners
21/11/2023
A free, self-paced online course about Generative AI is on offer from Microsoft's Azure Cloud Advocates. It's a 12-lesson curriculum targeted at complete novices to LLMs.
---
Microsoft Launches Secure Future Initiative
16/11/2023
Microsoft has launched the Secure Future Initiative, a focus on improving security that includes software development, new identity protections, and faster responses to vulnerabilities.
More News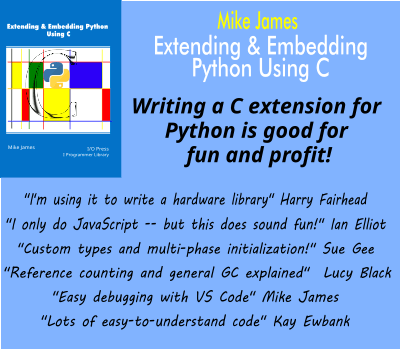 Comments
or email your comment to: comments@i-programmer.info
Last Updated ( Tuesday, 08 June 2021 )