Brave Browser Surpasses 50 Million Users
Written by Sue Gee
Tuesday, 11 January 2022
After 5 years in which it has doubled its user base year on year, Brave, the ad-blocking browser pioneered by Mozilla co-founder and JavaScript inventor Brendan Eich, now claims over 50 million users. Can it carry on its exponential increase?
We originally reported on the Brave browser in January 2016 when it was at version 0.7. When it emerged from Beta in November 2019 we reported that Brave already had 8.7 million monthly active users. Now it claims 50.2 million and 15.5 million daily active users.
Brave also claims it is more than doubling its user base every year as shown in this chart.
So what is Brave's share of the browser market which is so heavily dominated by Chrome?
Until it closed in October 2020 we used to rely on NetMarket Share for browser statistics. While this source of market insight is no longer available, Global Stat Counter continues to collect data and reveals that the browser market remained very static in 2021.
So where is Brave on this chart? As it only covers the top 10 (or rather 9 plus "Other", it is hardly surprising that Brave isn't included. What is surprising is that while the data on which the chart is based lists a further dozen or so browsers, Brave isn't among them. This might be due to its own privacy policy which means that it users don't get detected by website trackers and so they don't get counted.
Approaching the numbers game another way, according to Statista Chrome, which ended 2021 with a 64% market share, was used by an estimated 3.2 billion internet users worldwide, compared to Safari, with a 20% market share, having 576 million users. The latest figures for Firefox comes from a report with the title Mozilla Firefox Lost More Than 30 Million Users Since 2019 which estimated 205 million active users in July 2021, a month in which its market share was tied with that of Microsoft Edge at 3.4%. On this basis Brave's share must be a fraction of one percent.
Having a small share of the market does give Brave the opportunity to continue to grow and its growing list of features makes it an attractive option for those users who are willing to download a browser to replace their existing one. So what is it that makes Brave different? It's selling point is that it is privacy-focused and automatically blocks online advertisements and website trackers in its default settings. It claims to be three times faster than Chrome. If you don't object to advertising, it offers Brave Rewards in the form of crypto tokens for viewing ads.
Brave is still adding new features at an impressive rate. The company acquired the open search engine Tailcat in the first quarter of 2021 which led to the launch of Brave Search as an "independent search option" with "unmatched privacy" in the second quarter. Brave Talk, a video conferencing solution that gives users unlimited video calls without privacy sacrifices, based on technology is provided by Jitsi was Brave launched in a free and a premium version later in the year. The final launch of 2021 was Brave Wallet, an integrated crypto wallet that enables Brave users to:
store, manage, grow, and swap their crypto portfolio from a single wallet.
Brave could become increasingly relevant as more people adopt crypto and together with its speed advantages, which have universal appeal, it can probably look forward to further growth over the coming years but it has a very long way to go before it is in the same game as Chrome or Firefox and Edge.
More Information
Related Articles
Brendan Eich Launches Brave New Browser
Brave Browser Reaches Version 1.0
To be informed about new articles on I Programmer, sign up for our weekly newsletter, subscribe to the RSS feed and follow us on Twitter, Facebook or Linkedin.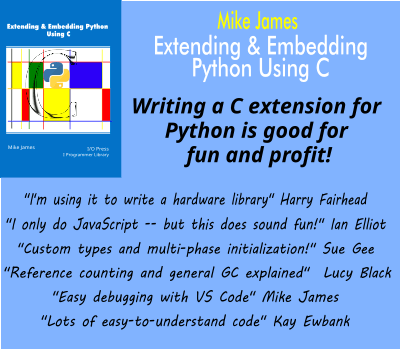 Comments
or email your comment to: comments@i-programmer.info
Last Updated ( Tuesday, 11 January 2022 )