Written by Janet Swift
Wednesday, 27 February 2013
Now that Opera have decided to use WebKit there are now only three important HTML rendering engines - Mozilla's Gecko, Microsoft's Trident and WebKit - and only Gecko and WebKit are open source. This makes it very important that we know who is influencing the future of WebKit.
More than 20 companies are currently contributing to the WebKit project which is the rendering engine in both Safari and Chrome.
This chart that show how the number of companies involved in WebKit has increased over the lifetime of the project comes from Bitergia a company that provides tools services and consultancy to analyze FLOSS (Free Libre Open Source Software) projects.
Having been started by Apple in 2002, it took until 2006 for other companies to get involved. From 7 companies in 2007 the project had attracted 23 active companies by 2009 and the number currently working on the projects now stands at 24. Over the lifetime of the project 32 companies have been involved.
The 10 top companies are:
Apple, Google, Nokia, RIM, Igalia, Intel, Samsung, University of Szeged, Adobe, Torchmobile.
Minor contributors are:
Collabora, Profusion, Digia, Openbossa, Company100, Motorola, Volunteer, Sencha, Nuanti, Wyatt, Trolltech, Inf, Dotsyntax, Codeaurora, Forwardbias, Mathscribe, Basyskom, Ericsson, Rosedu, Altha IBM, University of Carnegie-Mellon.
The aggregated reviewed commits per company for the top ten companies is shown in this histogram:
Apple and Google between them account for the vast majority of commits, approaching 30,000 each. Nokia RIM and Igalia each have accumulated over 3,000.
More detail is included in these pie charts:
Apple and Google are each responsible for 38% of commits, Nokia for 5%, RIM for 4% and Igalia for 3%. The other companies account for 12%.
In terms of contributing individuals, Google has 43% and it is Nokia that comes next with 12% exceeding Apple which has 11%.
Looking at the distribution of commits over the history of the project, Apple initiated the project and worked at it unaided until 2006 when others, initially Google, Nokia and RIM, came on the scene. Igalia joined in 2008, Samsung in 2010 at the same time as Intel whose contribution became important in 2012.
Apple's contribution began to be swamped by that of Google in the past two years during which it has had a large team of contributors working on the project.
What can you make of the fact that Apple and Google work hard together to create software that is important to both of them? You need to keep in mind that away from WebKit the pair are at war over Android. Even more amazing is the fact that even though Apple started the project it is now Google providing most of the new code. In a sense Apple has allowed Google to become the front runner.
The reason why this situation comes about is part of the character of open source. It isn't that open source is the solution to finding world peace and capable of bringing warring factions together. The fact of the matter is that once you open source code then you have to allow others to use it and work on it - even if they are your sworn enemies. So I suppose that in this sense open source is a solution for world peace!
So why don't Apple and Google just go their own ways and create their own browser engines?
One of the reasons for getting involved in open source projects of this sort is that the projects are too big for any one company.
How could Google have implemented Android without first having Linux and Java to build it on? In the same way a browser engine is a large undertaking and without WebKit neither Safari or Chrome would exists. There is enough to implement within browsers without having to invent your own HTML rendering engine. This, of course, is why Opera finally threw in the towel and adopted WebKit - are you listening Microsoft and Mozilla?
More Information
Report on the activity of companies in the WebKit project
Related Articles
To be informed about new articles on I Programmer install the I Programmer Toolbar subscribe to the RSS feed follow us on Twitter Facebook Google+ or Linkedin or sign up for our weekly newsletter.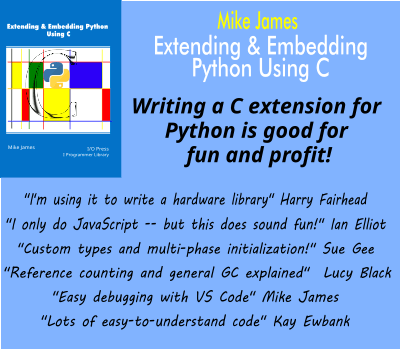 Comments
or email your comment to: comments@i-programmer.info
Last Updated ( Wednesday, 27 February 2013 )