Yahoo Boosts Search Share
Written by Janet Swift
Thursday, 08 January 2015
Yahoo has seen a welcome increase in its share of search as a result of becoming the default search engine in Firefox 34 for its US-based users. While it has dented Google's share the impact is negligible and may only be temporary.
Mozilla's decision to partner with Yahoo as a regional search partner for the US took effect on December 1st with the launch of Firefox 34 appears to have had an immediate effect, transferring search usage share from Google, the previous default search engine for Firefox, to Yahoo.
Based on its data, StatCounter reported that in December 2014 Yahoo achieved its highest US share for over five years while Google fell to the lowest monthly proportion since it began tracking global search statistics in July 2008. StatCounters figure relate to page referrals rather than search queries and provide an indication of search activity.
As this chart comparing November 2014 and December 2014 shows Google's share of this search usage went down by 2.1% - from 77.3% to 75.2% and that Yahoo's went up by 1.8% - from 8.6% to 10.4%.
Looking at 2014 as a whole, Google experienced two marked declines in its US Search share with Yahoo showing a corresponding increase in share on both occasions. Compare this to the almost level curve for Bing, which still has a larger share than Yahoo, through the year.
The explanation of the December transfer from Google to Yahoo being due to Firefox 34 is borne out by detailed figures supplied by StatCounter. Global search usage figures for January 6th, 2015 reveal that Yahoo's search usage share on Firefox 34 was 32.2% whereas among Firefox users who were still on version 33, Yahoo's share was just 7.5%. For the same day on Firefox 34 Google had a 60.8 share compared to 86.1% on Firefox 33. Meanwhile Bing's share on Firefox 34 was 5.5% almost the same as its 5.4% share on Firefox 33.
StatCounter figures indicate that Firefox accounted for just over 12% of browser usage in the US during December which is consistent with the size of the spike in Yahoo usage due to it becoming the default search engine.
Aodhan Cullen, StatCounter's CEO commented:
"The move by Mozilla has had a definite impact on US search.
The question now is whether Firefox users switch back to Google."
Yahoo may see even more of a boost when it becames the default search engine for Yahoo users worldwide who also use Firefox - but it likely only to make a slight further dent in Google's dominance.
---
Magic Prompts For LLMs?
08/11/2023
Are there magic prompts that make LLMs disgorge the results that you want? New research suggests that there are and they are short.
---
JetBrains AI Coding Assistant Now Generally Available
07/12/2023
JetBrains has announced that its AI-powered coding tool is now generally available for its IDEs. The tool was announced earlier in the year but until now has been on limited access.
More News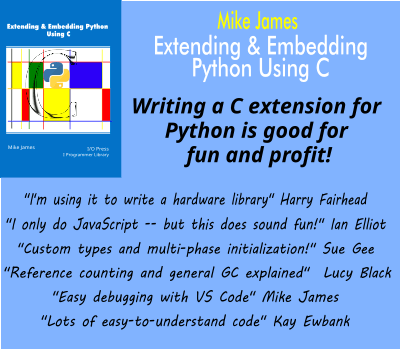 Comments
or email your comment to: comments@i-programmer.info
Last Updated ( Thursday, 08 January 2015 )