The Most Important Features To Include In An E-Commerce App
Written by Amy Rehan
Friday, 27 November 2020
An e-commerce application serves a clear and simple goal. To make it successful, there are several tips to keep in mind when starting a new project. Learn what they are, and create an effective e-commerce app for your, or your client's, brand.
Make It User-Friendly
There is no denying that shopping online has made a huge shift in the field of sales. The success of a company depends on how well they can promote their products and services online. This goes even further, because more and more surveys prove that customers spend more time shopping on their phones. Worldwide phenomena such as Amazon and AliExpress have proved that there is nothing so effective as a well-designed e-commerce app. So, to make your sales go up, you surely need to expand your activities on mobile devices too.
The first rule to consider is to make the project coherent with what your brand represents. E-commerce is a sector where your goal is rather simple: make the users choose your products and services over the competition. To achieve this you have to create an app that is not only fun and engaging, but also easy to navigate. Focus on building a user-friendly design and you are already half-way there. To see examples of e-commerce projects, you might want to check out the Miquido website.
It's All About The Colors
Colors play an important role in creating strong visual communication. Research has shown that they have a massive impact on how users react to a project's graphic design. Some colours are a better match for finances and some are perfect for the entertainment industry. The important thing is to learn what color scheme is appropriate to your sector. Nevertheless, as long as you're creating an e-commerce app, there are some general rules that you can apply to your project.
First of all, red and orange shades are your new best friends. Those colors are proven to make an influence on customers, making them more eager to purchase if the button is designed with either red or orange. There is no mistake in the fact that AliExpress connects those two colors. According to surveys, you can achieve the best results by applying them on star ratings and call-to-action buttons. The latter are usually "Add to the cart" or "Buy now" buttons, but also those that encourage users to leave their opinion or add the item to favorites.
Learn What Your Users Need
E-commerce is a quickly growing field where all developers want to make sure that their
projects fit the needs of users. Over the years, we all have learnt that customer feedback is the most important factor in making any UX design better. To make your customers choose and come back to you, you have to actually listen to what they need. So long story short, the features that you might want to include in your projects are the ones your users value.
There are several features that are universal regardless of what your application profile is. Users always appreciate easy navigation, where they can find all necessary subpages, especially when it comes to the 'contact us' button. The second important thing is that your layout has to correspond well to what you are selling. Travel e-commerce applications will be completely different from one for a bookstore. The visuals and content must be coherent with the brand's mission, may it be formal or informal depending on the profile. Once again, listen to what your users want. They know better than anyone which design works best for them and which should be updated.
Features that have been accepted world wide by users can be safely applied to most projects. We have mentioned some of the user-friendly interface rules, but now let's discuss the newest trend in the app development industry. The hottest one is to make dark mode available in the application settings. Most of the big developers have included it in their projects and it's working well.
The second one worth mentioning is minimalist design with hand-made graphics. Minimalism has made a huge impact on all kinds of design, and now it's coming back in a more natural way than ever. Users appreciate accents that make them feel that a given brand is created by people for people. So don't be afraid to include some hand-drawn graphics for your project. It has proven to gain users' trust and create a strong bond between them and the company mission. Hopefully you've now learned some basic features to be included in e-commerce app projects.
More Information
Related Articles
5 Low-Cost Ways To Improve the Security of Your eCommerce Website
Top 10 From Around the Web - eCommerce Development
To be informed about new articles on I Programmer, sign up for our weekly newsletter, subscribe to the RSS feed and follow us on Twitter, Facebook or Linkedin.
---
Holiday Gifts For Programmers
19/11/2023
As Black Friday looms, the well-organized among us are hitting the shops to be ready with our festive gifts, though I doubt many of us are as ready as the friend who told me they've already finished w [ ... ]
---
AI Is Word of the Year 2023
05/11/2023
UK-based Collins Dictionary has named "AI" as its word of the year for 2023, explaining that usage of "AI" meaning Artificial Intelligence has quadrupled over the previous twelve months.
More News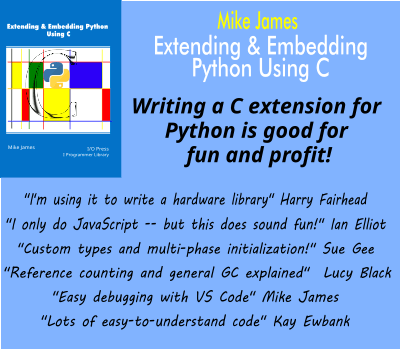 Comments
or email your comment to: comments@i-programmer.info
Last Updated ( Friday, 27 November 2020 )