MDN Web Docs Has New Platform and New Funding
Written by Sue Gee
Wednesday, 27 January 2021
MDN Web Docs is assured of a stable future thanks to the formation of Open Web Docs which has already raised over half a million dollars in funding through Open Collective. It also has a new platform on GitHub making it easier for developers and technical writers to participate in its mission to create a learning platform for Web technologies.
After the shock of the Mozilla layoffs in August 2020 and the fact that the majority of MDN technical writers were among those who jobs had been axed, there was widespread concern about the future of MDN Web Docs.
Since then MDN Web Docs, still supported by Mozilla, albeit only a small number of employees, has launched a new platform, codenamed Project Yari, hosted in a GitHub repository.
We first reported news of the move to GitHub back in October. It has advantages not only for the MDN team, by way of a much reduced developer maintenance burden and the opportunity to fix issues with its front-end architecture, but also for the community.
Yari was launched in December and in his post announcing it Chris Mills, still a senior tech writer at Mozilla, elaborated on the way in which the new contribution workflow would foster community relations saying:
Community interactions will not just be improved, but transformed. You can now have a conversation about a change over a pull request before it is finalized and submitted, making suggestions and iterating, rather than worrying about getting it perfect the first time round.
We think that this model will give contributors more confidence in making changes, and allow us to build a much better relationship with our community and help them improve their contributions.
While open source projects benefit great from having lots of volunteer contributors, something as large and important as MDN Web Docs also needs funding - and this is where Open Web Docs comes into the story.
Formed in recent months and introduced this week in a blog post by one of its co-founders, Robert Nyman, Open Web Docs (OWD) comes into the story. is a collective project between Google, Microsoft, Mozilla, Coil, W3C, Samsung, and Igalia. Its aim is:
to support a community of technical writers around strategic creation and long-term maintenance of web platform technology documentation that is open and inclusive for all.
It isn't a new docs platform but instead is committed to improving existing platforms, making them independent of any single vendor or organization. Currently it is focused solely on MDN Web Docs which it will support by collecting funding through Open Collective to finance writing staff and by helping with the admin involved in managing the communities and processes.
Open Web Docs comes under the umbrella of Open Collective, which since its foundation by Xavier Damman in 2015 helps not-for-profit collectives, including open source projects, clubs, meetups and neighbourhood associations, raise funds recurrently for their communities and maintain financial transparency.
So far Open Web Docs has attracted 91 contributors and has an estimated annual budget of nearly $590K. The bulk of the funds come from two main sponsors, Microsoft Edge and Google, each contributing $250K. So what can be achieved with this funding?
In his post Nyman writes:
Our 2021 priorities include working with Mozilla's MDN writers and engineers to support the recent infrastructure transition and to prioritize and move forward with key documentation work, developing a community of contributors around core web technology documentation, browser compatibility data, and improving JavaScript documentation.
A post from Chris Mills welcomes the launch of OWD and in reply to a comment acknowledges that OWD will be providing more tech writers to help make up the shortfall caused by the Mozilla layoffs. This good news for MDN Web Docs has also been welcomed by developers.
More Information
Welcome Yari: MDN Web Docs has a new platform
Welcoming Open Web Docs to the MDN family
Related Articles
MDN Web Docs Call For Participation
Mozilla's Plan For Easier Web Development
Mozilla Layoffs Include MDN Team
MDN Is 15 - How Did It Reach Top Of The Docs?
To be informed about new articles on I Programmer, sign up for our weekly newsletter, subscribe to the RSS feed and follow us on Twitter, Facebook or Linkedin.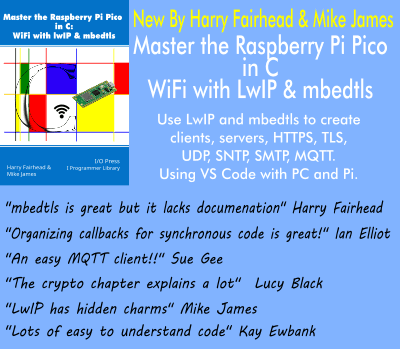 Comments
or email your comment to: comments@i-programmer.info
Last Updated ( Saturday, 30 January 2021 )