Written by Mike James
Wednesday, 11 November 2020
The release of .NET 5, announced at .NET Conf 2020, is a historic moment, but one tinged with regret and anxiety. This release unifies .NET to just one on-going framework. What this holds for the future isn't clear.
The recent history of .NET is a catalog of errors that you are probably aware of. We have suffered the indecision of Microsoft to the point where many have transferred their allegiance to other technologies. If Microsoft is so in love with Python, perhaps we should be as well and leave .NET to the programmers who can't move away from it just yet. I, however, am happy to declare the I think C# is one of the best languages available and that the .NET infrastructure has great simplicity and power. While I am still not convinced that C# is a good choice for new projects, .NET 5 pushes me towards a more favourable view of its use.
The new .NET 5 has some improvements - C# 9 and F# 5 for example, plus some speed improvements in library functions and new support for ARM 64, but nothing really to make a noise about. The most important thing about .NET 5 is that it is the first time we can say goodbye to the .NET Core and .NET Framework, now there is just .NET 5 and its future incarnations. We can forget the confusingly different .NET implementations from here on there is only one - unless of course you have old code to support and can't justify moving to .NET 5.
".NET 5.0 is the first release in our .NET unification journey. We built .NET 5.0 to enable a much larger group of developers to migrate their .NET Framework code and apps to .NET 5.0. We've also done much of the early work in 5.0 so that Xamarin developers can use the unified .NET platform when we release .NET 6.0. "
The original plan was to have Xamarin incorporated into .NET 5. This hasn't proved possible, but the future looks very unified...
Then you start to look at the fine detail. We still have a small problem with Visual Studio and Visual Studio Code - that's really not unification. If you have ever tried .NET development with VS Code you will know that Visual Studio is what you need. Can we trust Microsoft to keep working on both development environments?
Then there is the web - how do you produce a web app using .NET? The quick and easy answer is Blazor, but I have been though too many ASP technologies to trust the answer - and I don't like Blazor. I would prefer PHP which takes the same code mixed with HTML approach and it has capable libraries. If you read more of the small print you will find that WinRT and UWP are still both mentioned and they are far from unified.
.NET 5 is a step in the right direction, but Microsoft has made so many steps in the wrong direction that we are hardly back on the correct path. With its focus on Azure and a lack of interest in pure Windows development, it is difficult to see where .NET fits into its future.
More Information
Related Articles
.NET 5 Feature Complete Preview
Have Your Say On .NET For Spark
To be informed about new articles on I Programmer, sign up for our weekly newsletter, subscribe to the RSS feed and follow us on Twitter, Facebook or Linkedin.
---
Step CI - The API Quality Assurance Framework
09/11/2023
Power up your API testing inside your CI workflow with Step CI, a free open-source tool that has also introduced a paid Support Plan.
---
The Pi 5 Breaks The Mold
29/11/2023
The Pi 5 is an exciting development bringing even more power for not much additional cost, but it also signals a bigger change in the Pi line-up, obscured by secretiveness.
More News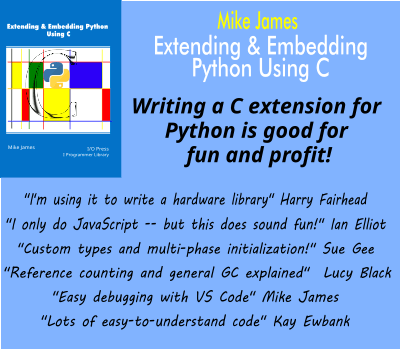 Comments
or email your comment to: comments@i-programmer.info
Last Updated ( Wednesday, 11 November 2020 )