Written by Sue Gee
Thursday, 09 June 2022
GitHub has announced that it is shutting down the Atom editor in six months time. Why is it doing this and what should its users do?
Atom originated at GitHub in 2011 and it was officially released in 2015. As a free, cross platform, open source editor with built-in support for Git and GitHub over the next few years it attracted a large community of developers and users. Now notice has been served that Atom and all projects associated with it will be archived on December 15.
The official line for Atom's termination is that the project has stagnated. GitHub's blog post "Sunsetting Atom" 2022 states:
Atom has not had significant feature development for the past several years, though we've conducted maintenance and security updates during this period to ensure we're being good stewards of the project and product. As new cloud-based tools have emerged and evolved over the years, Atom community involvement has declined significantly. As a result, we've decided to sunset Atom so we can focus on enhancing the developer experience in the cloud with GitHub Codespaces.
It is certainly the case that the Atom project went quiet so what happened? Short answer GitHub was acquired in 2018 by Microsoft which already had two competing products, Visual Studio and the, then fledgling, VS Code
This decision reneges on a commitment to Atom's future made by Nat Friedman at the point he became GitHub's CEO, when he told a Reddit AMA:
"Atom is a fantastic editor with a healthy community, adoring fans, excellent design, and a promising foray into real-time collaboration. At Microsoft, we already use every editor from Atom to VS Code to Sublime to Vim, and we want developers to use any editor they prefer with GitHub. So we will continue to develop and support both Atom and VS Code going forward."
However, as Mike James pointed out in his analysis Atom v Visual Studio Code - The Unexpected Consequence Of Consolidation:
despite protests of devotion forever to Atom, the commercial sense in having three code editors isn't obvious.
In 2018 Atom was more popular than VS Code. However since then the tables have turned. According to Stack Overflow's 2021 developer survey, VS Code is used by 71% of developers while Atom just 13% of developers use Atom as their primary environment.
Another significant factor in GitHub's decision to ditch Atom is GitHub Codespaces - formerly Visual Studio Codespaces - a cloud development environment suitable for running a repository which draws together Azure and GitHub which made its debut under its new name in 2020.
So if you are an Atom user where should you turn. Well VS Code has improved a lot and continues to have monthly updates, But there's an alternative waiting in the wings. Zed, which has just launched in Alpha preview, is being developed by many of the same team originally responsible for Atom. Zed describes itself as:
A lightning-fast, collaborative code editor written in Rust.
Its five-man team includes Nathan Sobo who joined GitHub in 2011 to build Atom and led the Atom Team until 2018 and two other members of the Atom team, Max Brunsfeld and Antonio Scandurra. There's a waitlist for those who want to get involved once its developer community opens.

More Information
Related Articles
Microsoft Buys GitHub - Get Ready For a Bigger Devil
Atom v Visual Studio Code - The Unexpected Consequence Of Consolidation
The Trap Snaps Shut - GitHub Codespaces
Atom 1.24 Adds Asynchronous Content Menus
Atom 1.8 Ships With Rich Git Integration
Which Code Editor Do Devs Prefer?

To be informed about new articles on I Programmer, sign up for our weekly newsletter, subscribe to the RSS feed and follow us on Twitter, Facebook or Linkedin.
---
Windows Wallpaper Is Latest Ugly Sweater Design
01/12/2023
Microsoft has made the classic Windows XP wallpaper the design for its shot at this year's ugly sweater options. If, like me, you're wondering how you managed to successfully avoid this as a concept, [ ... ]
---
AWS Lambda Adopts Java 21
27/11/2023
AWS Lambda functions can now use all the new and useful language features as well as performance improvements introduced in Java 21 as part of the Amazon Corretto JDK implementation.
More News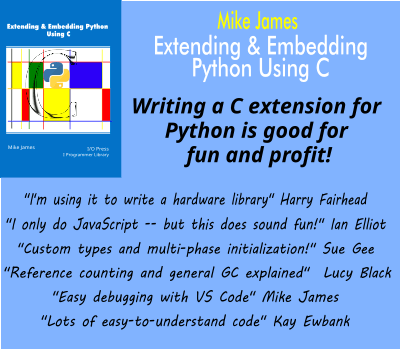 Comments
or email your comment to: comments@i-programmer.info
Last Updated ( Thursday, 09 June 2022 )