Zenhub Incorporates AI-Powered Features
Written by Sue Gee
Tuesday, 15 August 2023
The software project management platform for agile software teams, Zenhub, has announced a raft of AI-powered facilities that will serve as a co-pilot to help reduce manual updates and improve productivity.
Zenhub is an agile project management tool that is natively integrated into GitHub. It is used by more than 8,000 software teams across the world, including Red Hat, Adobe, and NASA, for real-time roadmap visibility and team productivity insights.
Zenbub's approach to reaping the benefits of AI focuses on the team rather than the individual and the AI-powered features it is incorporating in its platform will assist in all the ancillary activities to writing code, such as managing projects and tasks, categorizing and prioritizing work, and other productivity-related activities. So rather than help write and debug code, the role of GitHub's Copilot, Zenhub AI aims to simplify the day-to-day processes and operational overhead involved in software project management, which can often get in the way of shipping code faster.
Another difference is that Zenhub wants to involve interested parties in the evolution of new AI-powered capabilities. According to Tyler Gaffney, Zenhub's CEO:
"Our approach to building AI is different from most vendors today as we are building in 'public' with complete transparency. Our objective is to thoughtfully build AI for real-life use cases by actively collaborating with our end users and customers. Hence, we've also announced our early access group, where participants work with the product team directly in shaping how Zenhub AI works."
Today's announcement provides details of planned AI-enabled features being incorporated into the Zenhub platform AI Labels the first one of which, used at project inception, is available in public beta today:
As soon as a team member begins entering data into Zenhub, the system suggests potential labels for the information. Since labels power reporting, analytics, and more across the development ecosystem, this innovative feature reduces cognitive load and saves developers time while ensuring accuracy across the team's development process.
Other AI-enabled platform features that are coming soon are relevant to specific parts of project development:
Planning
AI Estimations - Intended to gives developer teams insight into how challenging a particular project may be, helping them to agree on what's easy and challenging, as well as what resources will be needed to complete the assignment.
Claimed to be an "industry-first feature" it will have:
the ability to surface what work informed the "Zenhub estimate," which could also help humans better estimate what will be required to get the job done. How prior work is completed will influence future work estimations and ensure the team is on track.
AI Prioritization - To speed up backlog refinement this facility will use past behavior as a guide for prioritizing unfinished tasks. Zenhub AI will then suggest optimal priorities for new tasks, efficiently categorizing them as high, medium, or low priority. This dynamic system is intended to ensure that high-priority work is prominently placed at the top of your backlog, streamlining issue prioritization and saving teams time during backlog refinement.
Stand-Ups
AI Daily Feed - This functionality will give individuals and teams insights into what they've accomplished, what they need to do today, and what priorities are required in the near term, giving the entire team a 360-degree view of what's happening daily. Zenhub is exploring using sentiment analysis within issues, user stories, and comments to understand and surface where team members might be blocked or stuck.
Reviews
AI-Powered Sprint Demos - For reviewing work, Zenhub will employ AI to automatically generate a summary of all work done by the team during a Sprint (or that week). This should makes it easy for the team lead to give updates on progress.
Retrospectives
AI Retros - This feature is all about providing AI-powered suggestions on how teams can improve their processes by leveraging AI to determine what went well in recent sprints, what issues were faced, and, most importantly, what the team can do to improve.
All these seem to make excellent use of AI to positively impact the day-to-day activities of software teams. To learn more and get early access when these new features are ready you can apply here to join the Zenhub AI early access group.
More Information
Related Articles
Zenhub Explores Developer Happiness and Productivity
GitHub Copilot Provides Productivity Boost
Developers Positive About Using AI Tools
To be informed about new articles on I Programmer, sign up for our weekly newsletter, subscribe to the RSS feed and follow us on Twitter, Facebook or Linkedin.
---
AI Is Word of the Year 2023
05/11/2023
UK-based Collins Dictionary has named "AI" as its word of the year for 2023, explaining that usage of "AI" meaning Artificial Intelligence has quadrupled over the previous twelve months.
---
Hydra Turns PostgreSQL Into A Column Store
13/11/2023
Hydra is an open-source extension that adds columnar tables to Postgres for efficient analytical reporting. Version 1.0 is generally available.
More News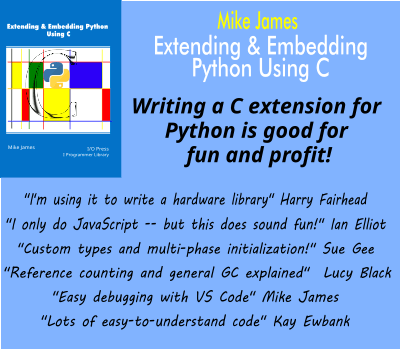 Comments
or email your comment to: comments@i-programmer.info
Last Updated ( Wednesday, 16 August 2023 )