Microsoft adds code samples to GitHub
Written by Alex Denham
Monday, 15 August 2011
In something of a surprise move, Microsoft has created a code sample repository on GitHub for for integrating Windows data into a variety of applications.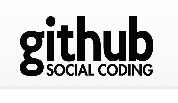 According to Dare Obasanjo. Lead Program Manager for the Messenger Connect Platform writing on the WindowsLive blog the samples have been posted is response to developer requests for code samples on popular smartphone platforms such as iOS as well as for Microsoft technologies like C# and ASP.NET. The code samples show how to integrate data from SkyDrive, Messenger, and Hotmail into a variety of application types.
The samples fall into three broad categories:
mobile client samples that show how to integrate user data into applications written in Silverlight and Objective C targeting the Windows Phone and iOS platforms
desktop code samples showing how to integrate user data into applications written in C#
and server-side code samples that show how to access user data using server-to-server calls when the user has given the application long-lived access to their data.
The desktop code sample, according to the blog post, follows a similar pattern to that used in a mobile application, of having an application hosting an embedded browser that redirects the user to http://oauth.live.com/desktop. The difference is that mobile applications specify a display parameter with the value set to "touch," which indicates a touch screen-optimized experience, whereas desktop applications do not.
The server–side code samples have been added because a lot of developers contacted the group wanting to see complete code samples showing how an application that is actually making server-to-server calls to access a user's Windows Live data should work. There are samples in ASP.NET and PHP showing how to use Microsoft's JavaScript SDK to create a sign-in or connect button that takes the user through the process of giving consent to the application accessing their data when clicked.
If you would like to be informed about new articles on I Programmer you can either follow us on Twitter or Facebook or you can subscribe to our weekly newsletter.
---
Splice Machine 3 Improves SQL Coverage
23/01/2020
Splice Machine, a database that combines Hadoop and traditional relational abilities, has been updated. The new version offers improved SQL coverage, better workload management, and Kubernetes su [ ... ]
---
Top Level Await Now In V8 But Might Not Be What You Think
22/01/2020
One of the irritations of JavaScript's wonderful async and await approach is that you have to use it in a function. This is a limitation hat seems to be about to go away when you read headlines like " [ ... ]
More News
Last Updated ( Monday, 15 August 2011 )