JetBrains Announces 0xDBE An IDE For SQL
Written by Kay Ewbank
Tuesday, 10 June 2014
0xDBE has been designed to suit the specific needs of professional DBAs and developers. It has an intelligent SQL editor, schema management, version control integration and other database tools all running on the IntelliJ platform.
The package is mainly the database tools from the other JetBrains IDEs put together in their own separate IDE. The suite is still under development, but a private EAP (Early Access Program) has just been announced and you can sign up for it.
The code completion element of the IDE includes foreign-keys-aware completion, alter-statements-aware completion, and Insert statement completion:
(click for larger image)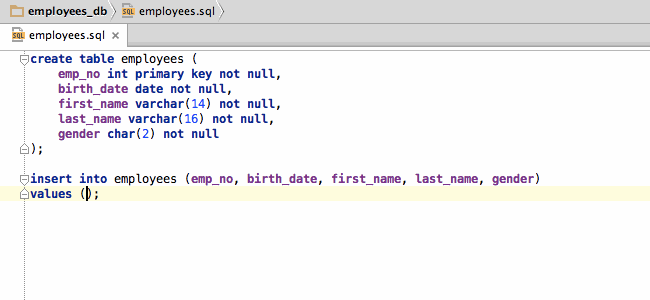 There's a find and rename command that resolves all table and column references over your SQL files so you can rename any symbol and its usages. You can rename symbols in both data sources and SQL files:
(click for larger image)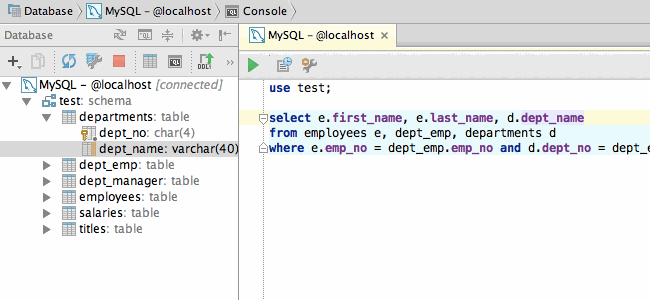 An option to analyze code will detect probable bugs in your SQL code and suggests the best options to fix them on the fly, with options to add unresolved tables or columns to a data source, and to create tables and column definitions for unresolved symbols.
Alongside the SQL specific coding assistance the IDE also inherits other features from the IntelliJ Platform, including multiple carets and structural selection. The editor lets you make multiple selections, select words, and toggle comments. You can also choose the formatting style for your SQL code and have it formatted automatically. There's a built-in table editor that can be used to browse and modify data, and that can show data or navigate by a foreign key, find usages by a primary key, and display your data in a transposed row view.
The schema management options let you create and modify schema objects including tables and columns, indices, foreign keys, functions and procedures for all supported databases. The supported databases list includes Oracle, MySQL, PostgreSQL, Sybase, IBM DB2, SQLite, Microsoft SQL Server, HyperSQL, Apache Derby, ODBC, and H2. 0xDBE supports the major version control systems (Git, SVN, Mercurial, Perforce, and many others according to the overview).
---
A Deep Dive Into CPU Architecture
26/04/2021
Take a journey into the world of CPU Architecture with the first presentations from Intel's new YouTube series that explains the core concepts in plain language.
---
Scott Aaronson Winner of 2020 ACM Prize In Computing
14/04/2021
Scott Aaronson is the recipient of the 2020 ACM Prize in Computing for his "groundbreaking contributions to quantum computing." Aaronson, who is Professor of Computer Science at the University of [ ... ]
More News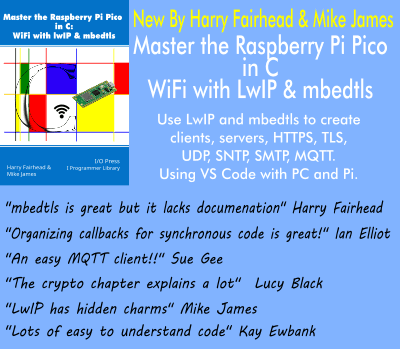 Comments
or email your comment to: comments@i-programmer.info
Last Updated ( Tuesday, 10 June 2014 )