Google Open Sources C/C++ MapReduce Framework
Written by Kay Ewbank
Friday, 06 March 2015
MapReduce Framework for C (MR4C) will let you run native code in Hadoop, allowing you to use image processing libraries developed in C and C++ on data held in Hadoop.
The framework was originally developed at Skybox Imaging, a satellite imagery company that Google acquired in June 2014, for the purpose of large scale satellite image processing and geospatial data science. There are a number of proprietary systems that execute native code in MapReduce frameworks, but MR4C is designed to be more flexible and as it is open source, can be freely used and further developed.
According to the blog post by Ty Kennedy-Bowdoin about the release, MR4C has a few simple concepts that make it easier to move your native code to Hadoop. Algorithms are stored in native shared objects that access data from the local filesystem or any uniform resource identifier (URI), while input/output datasets, runtime parameters, and any external libraries are configured using JavaScript Object Notation (JSON) files. Splitting mappers and allocating resources can be configured with Hadoop YARN based tools or at the cluster level for MRv1.
You can also string workflows of multiple algorithms together using an automatically generated configuration. There are callbacks in place for logging and progress reporting, and the reports can be viewed using the Hadoop JobTracker interface. Your workflow can be built and tested on a local machine using exactly the same interface employed on the target cluster.
The blog post says that the goal of this project is to abstract the important details of the MapReduce framework and allow users to focus on developing valuable algorithms.
There's more information on the MR4C github page: https://github.com/google/mr4c
---
Microsoft Announces New Tools at Ignite
22/11/2023
Microsoft announced a range of new features for its tools at its annual Ignite conference, with new ways to customize Microsoft 365 and extra AI facilities for Azure.
---
Microsoft Launches Secure Future Initiative
16/11/2023
Microsoft has launched the Secure Future Initiative, a focus on improving security that includes software development, new identity protections, and faster responses to vulnerabilities.
More News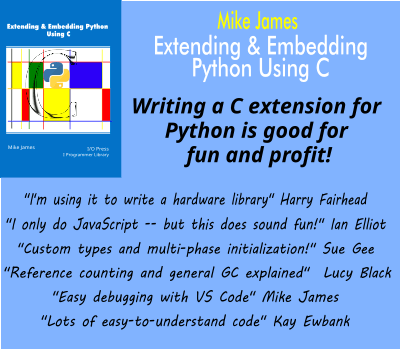 Comments
or email your comment to: comments@i-programmer.info
Last Updated ( Friday, 06 March 2015 )