New Visual Studio 2015 Product Range
Written by Kay Ewbank
Tuesday, 07 April 2015
Microsoft has revamped the Visual Studio range, going from four to three versions, and will be including storyboarding in all the versions.
The main change in the revised line-up is that Visual Studio Premium and Ultimate are being combined as a single option, Visual Studio Enterprise with Microsoft Developer Network (MSDN). The other versions will be Visual Studio Professional with MSDN, and the free Visual Studio Community version.

Microsoft is also making some features, including CodeLens and PowerPoint storyboarding, available in more versions. CodeLens was previously available only in Visual Studio Ultimate, and will now be provided as part of Visual Studio Professional and above. CodeLens shows you more information about the source code you are working with while you're editing it, such as change history and unit test results.
PowerPoint storyboarding will be provided for free to community, professional, and enterprise users. Storyboarding lets you build user interfaces by combining pre-defined storyboard shapes and captured user interfaces.
If you currently have a license for Visual Studio Premium with MSDN or Visual Studio Ultimate with MSDN, you'll be automatically upgraded to Visual Studio Enterprise with MSDN, and the good news is that if your license is for Visual Studio Premium with MSDN, the cost will remain the same this year, and you won't have to pay to move to the Enterprise version.
If you're sighing at the thought that this implies you'll have to pay more next year for the Enterprise version even if you don't need all its features, there's actually good news. The price of Enterprise will be 55 percent lower than Ultimate currently is, according to Microsoft. The current retail price of Ultimate with MSDN is $13,300 for a new subscription and $4,250 for a renewal subscription per user per year. Premium with MSDN has cost $6,120 for a new subscription and $2,570 for a renewal. The new combined Visual Studio Enterprise with MSDN will cost $6,000 for a new subscription, and $2,570 for a renewal subscription per user per year. The price of Visual Studio 2015 Professional with MSDN is staying the same as it currently is, $1,200 for a one year subscription per user, or $800 for a renewal.
Writing about the changing versions on the Visual Studio blog, Mitra Azizirad, General Manager, Developer Platform Marketing and Sales, said that Microsoft will continue to offer Visual Studio Professional, Team Foundation Server, Team Foundation Server Express, Visual Studio Express and MSDN Platforms as a part of the complete Visual Studio 2015 and MSDN portfolio.
The latest Community Test Preview, CTP 6 is available for download, and the final release is expected in the summer.
---
GitHub Sees Exponential Rise In AI
15/11/2023
Developers are flocking to AI creating an explosion of generative AI activity in open source. The 11th annual Octoverse report, unveiled at last week's GitHub Universe event recorded 65K public g [ ... ]
---
Amazon Working On Olympus LLM
24/11/2023
According to Reuters, Amazon is working on a large language model (LLM), codenamed "Olympus". With, reportedly, 2 trillion parameters, it is twice the size of OpenAI's GPT-4 model.
More News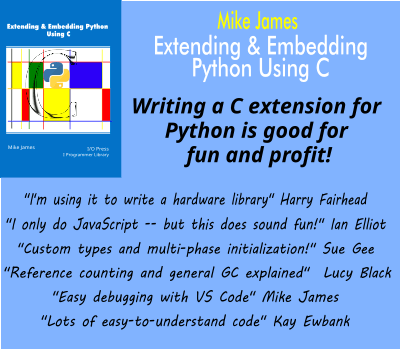 Comments
or email your comment to: comments@i-programmer.info
Last Updated ( Tuesday, 07 April 2015 )