ReSharper for C++ 1.0 Released
Written by Kay Ewbank
Friday, 10 April 2015
JetBrains has released a new version of ReSharper Ultimate, its suite of .NET tools, that now includes the first public version of ReSharper for C++.
The update consists of ReSharper 9.1, dotTrace 6.1, dotCover 3.1, dotMemory 4.3, dotPeek 1.4, and ReSharper C++ 1.0, the latest product to join the ReSharper Ultimate family, as announced at the end of 2014.
The new version has improved support for Visual Studio 2015 and .NET 4.6. ReSharper 9.1 integrates actions based on Visual Studio Roslyn. In practice, this means that when you're working on code, you can choose either ReSharper or Visual Studio to do it for you.
There's better C #6.0 support with the ability to use string interpolation and the nameof() operator. You also get the option of using quick-fixes to transform your code in the scope of a file, project or the whole solution.
JavaScript and TypeScript support improvements including JSDoc support, as well as improved TypeScript 1.5 and EcmaScript 6 support.
There's a new Evaluate expression context action that lets you preview the results of your code execution in the editor. According to Daria Dovzhikova, writing about the new release on the JetBrains blog, this means:
"You can learn and play with most of .NET base class library APIs without even running your application. ReSharper can evaluate nearly full set of C# expressions, including LINQ and some new C# 6.0 constructs, so you get REPL-like experience directly in the code editor."
Code completion is another area that has been improved, with a new mechanism that lets you order items by relevance so that the best fitting options are suggested higher in the code completion popup list.
The addition of ReSharper C++ provides a separate product for C++ developers who work in Visual Studio. The blog post says it inherits most features of ReSharper, including coding assistance and code generation, and will be available by purchasing a separate license or as part of ReSharper Ultimate.
---
Windows Wallpaper Is Latest Ugly Sweater Design
01/12/2023
Microsoft has made the classic Windows XP wallpaper the design for its shot at this year's ugly sweater options. If, like me, you're wondering how you managed to successfully avoid this as a concept, [ ... ]
---
Microsoft Windows Announced 40 Years Ago
12/11/2023
Although it didn't launch until 1985, Microsoft Windows was announced in November 1983. It signaled the move for users from the command line to a GUI environment, something that some programmers still [ ... ]
More News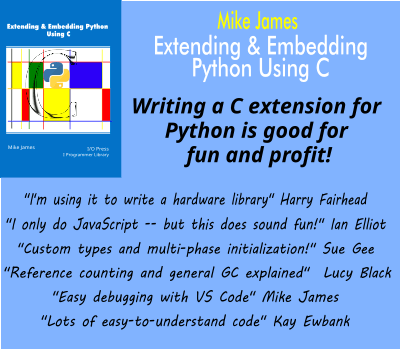 Comments
or email your comment to: comments@i-programmer.info
Last Updated ( Friday, 10 April 2015 )