Intel's New Joule In The Crown
Written by Harry Fairhead
Wednesday, 17 August 2016
I couldn't resist the headline, but the news is perfectly serious. IoT hardware is becoming more and more like a full desktop computer. Move over Arduino, the Intel Joule might well crush you with its processing power.
Presumably Joule is named after James Prescott Joule, the physicist rather than the unit of energy in line, with the naming of previous products, Edison, Galileo and Curie.
The world of IoT has just received a small shock with the announcement at the Intel Developer Forum that the Joule is Intel's new 4-core embedded module. It is very small, 48 x 24 x 3.5mm, but the key specification is its processing power. It has a quad core Atom running at 1.7GHz with 4GBytes of RAM - this would be a reasonable spec for a desktop computer. It also has integrated HDMI GPU graphics, and USB for keyboard and mouse. You can take this device, add a monitor and keyboard and start using it. The operating system also has support for a graphical user interface. In addition it has a standard camera interface and Intel clearly expect it to be used in video processing applications such as computer vision.
As such it is part of Intel's new Augmented Reality push. The Joule API includes support for Intel's RealSense depth camera and these two technologies are key to the merged reality headset, project Alloy, also announced at the event.
The rest of the specification is:
Processor
Quad-core Atom processor, 64 bit, running at 1.7 GHz with 2.4GHz burst mode.
4 MB cache (2 MB per core-pair)
Memory
4 GB of package-on-package (PoP) LPDDR4 RAM
16 GB of eMMC 5.0
Graphics
On-chip Intel® HD Graphics
450 MHz with burst up to 650 MHz
4K video display
Wireless
Integrated Wi-Fi and Bluetooth
802.11ac Wi-Fi dual band (2.4 and 5 GHz)
Bluetooth low energy compliant
MHF4 connectors for external antennae
Operating System and Board Support Package
Yocto Linux OS for IoT
Linux 4.4 kernel
Open-source UEFI-compliant BIOS
I/O configuration via EEPROM

Two Board-to-Board 100-Pin Connectors (J6 and J7)
1 USB 3.0 On-The-Go (OTG)
1 USB 3.0 or PCIe (muxed)
2 USB 2.0
1 SD* card 3.0 interface
1 4-lane MIPI* display serial interface (DSI)
1 1080p HDMI 1.4b
1 I2S audio interface
5 I2C bus
2 SPI bus
2 digital microphones
4 Universal Asynchronous Receiver/Transmitters (UART)
Up to 48 GPIO (with 4 PWM)
32.768 KHz and 19.2 MHz clock outputs
MIPI Camera Connectors
2 4-lane MIPI* camera serial interface (CSI)
1 programmable clock per MIPI CSI interface connector
2 I2C bus
4 GPIO per expansion board connector
3 programmable voltage rails per connector
The system has been launched as two different modules that can be hosted on the same breakout board. The other is slightly less powerful with a 1.5Ghz Atom processor and 3Gbytes of RAM and, as yet, no price for it has been announced.
The Intel Joule 570x developer kit with expansion board, costs $369.99 and is available now. This is expensive compared to a Raspberry Pi but the two are not really comparable. The Joule is a desktop class machine in a tiny package - of course not quite as tiny when you throw in the development board. The Tuchuck expansion board is open source, which makes creating custom hardware easier. It exposes all of the interfaces on the Joule plus a fan header and power sockets.
At the moment it isn't clear if the Joule is a 1.8V device although it seems likely that it is. However this might not be as important an issue as for the Intel Edison as the expansion board offers 3.3V (5V tolerant) connections. It also isn't an Arduino compatible expansion board, which is a great relief to anyone trying to do serious work.
More Information
Related Articles
Intel Launches Curie-Based Arduino 101
Real Time Linux Project Revitalized
Exploring Intel Edison (I/O Press)
Intel Boss Controls Robot Spider Army - With A Curie
Intel's New Edison Is As Small As A Postage Stamp
To be informed about new articles on I Programmer, sign up for our weekly newsletter, subscribe to the RSS feed and follow us on, Twitter, Facebook, Google+ or Linkedin.
---
ACM Awards For Contributions in AI and ML
12/05/2023
Bernhard Schölkopf and Stuart Russell are the joint recipients of the 2022 ACM-AAAI Allen Newell Award. They share the $10,000 prize, co-funded by the Association for the Advancement of Artificial In [ ... ]
---
Embracing AI In Education
03/05/2023
Technology leaders, non-profit and educational organizations are teaming up to form TeachAI, a Code.org-led effort to help educators both use artificial intelligence in the classroom and explain [ ... ]
More News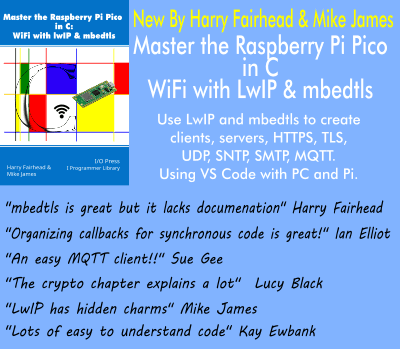 Comments
or email your comment to: comments@i-programmer.info
Last Updated ( Wednesday, 17 August 2016 )