Raspberry Pi Compute Module 3
Written by Harry Fairhead
Tuesday, 17 January 2017
Raspberry Pi is a huge hit, but not so much in the serious world of industrial IoT. The new Compute Module 3 might just change this.
As well as the user friendly standard Raspberry Pi modules, there is also a small module intended for use in embedded applications. Introduced back in April 2014, the Compute Module 1 (or CM1 to its friends) is a small SODIMM module that can be built into custom hardware . While it was supposed to bring the Pi to serious applications, compared to the success of the standard Pi units the CM1 didn't really make much of an impression.
Now we have Compute Module 3 and it really should make an impact. Based on the Pi 3, it is claimed to be 10 times faster than the CM1 as a result of using a BCM2837 four-core Cortex A53 clocked at 1.GHz and 1GByte of RAM. The standard version has 4GB of flash on board, but to allow designers more flexibility there is also a lite version without flash. Instead the connectors are brought out so that custom storage can be added.
This may be based on the Pi 3, but while it does have the GPU it doesn't have the built-in Bluetooth or WiFi. The big problem with the CM3 is that to work with it you need to buy a development board that brings the GPIO lines etc out so that you can use them. Of course the idea is that you use the development board to test your prototype and then design your own custom hardware complete with a SODIMM socket for the Pi.
The Pi CM3 sells for $30 and the Lite for $25 and the original CM1 is still available at $25. The development board, which will work with both versions, is $200, double the cost of the original but it does include both a CM3 and a CM3 Lite
You might prefer the CM1 because it uses a lot less power and the CM3 isn't really suitable for battery-powered applications. Of course, you have to ask why you aren't considering using the Pi Zero at $5. This is only a single-core processor and hence not as fast, but it is still very capable for many IoT applications. Apart from only being single-core, the only other disadvantage of the Pi Zero is the need to use an SD card that isn't soldered into place.
However, the real problem with the Pi Zero is that, over a year after its launch, it is still in short supply. This has annoyed a great many Pi enthusiasts who have had to put up with some suppliers demanding a premium on kits or restricting Pi Zero orders to one per customer. You might well ask why the Pi Foundation hasn't ramped up its production rather than introducing yet more hardware.
So will the CM3 make the Pi a standard in lots of IoT hardware?
The biggest news is that NEC is using it in its advertising displays. This could signal a move to make the CM3 more acceptable to the professional community. The idea of having a full Linux machine in embedded hardware is still something of a worry to engineers more used microcontrollers without operating systems.
The CM3 doesn't have anything to offer when up against microcontrollers that cost a few cents, but as soon as you start to add features to the embedded device having a complete system starts to look worthwhile. There is also the army of young Pi-trained engineers that might well influence things in the near future.
Harry Fairhead, as well as being I-Programmer's hardware guru, is editor of IoT-Programmer.com and author of Raspberry Pi IoT in C, a book which will also help you with using the new CM3 in IoT projects.
More Information
Related Articles
Raspberry Pi Compute Module To Be Upgraded To 3
Getting Started With Google's Android Things
Windows 10 Raspberry Pi Starter Kit
Raspberry Pi Gets Its Official Touch Screen
Raspberry Pi 2 - Quad Core And Runs Windows
BBC micro:bit Your Next Computer?
Real Raspberry Pi - Getting Started And Custom NOOBS
To be informed about new articles on I Programmer, sign up for our weekly newsletter, subscribe to the RSS feed and follow us on Twitter, Facebook or Linkedin.
---
.NET Aspire Now In Preview
28/11/2023
Microsoft has previewed .NET Aspire, which they describe as stack for building observable, production-ready cloud-native applications. Aspire is included as part of .NET 8.
---
Kaggle Contest To Detect Chatbot Essays
03/11/2023
As LLMs like ChatGPT rapidly improve their ability to generate text similar to human-written content, educators have very real concerns about how to distinguish between students own work and that [ ... ]
More News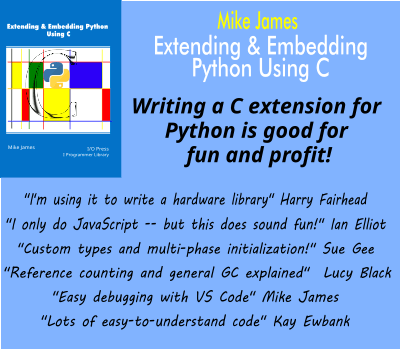 Comments
or email your comment to: comments@i-programmer.info
<ASIN:1871962463>
Last Updated ( Wednesday, 18 January 2017 )