Amazon Alexa Extending Its Influence
Written by Sue Gee
Sunday, 09 July 2017
Amazon's Alexa appears to be establishing a significant lead in the smart speaker market and the latest ability, being able to use Echo devices as an intercom, looks set to increase the gap. Is it sustainable in the long term?
Research from Adobe Digital Insights (ADI) shows voice assistant devices, the category in which Amazon Echo and Google Home are the established market leader are not yet standard household purchases. Instead they are popular gift items with the 2016 holiday season, accounting for three of out four of the devices bought between May 2016 and May 2017 from non-proprietary online retailers (i.e. not directly from Amazon or Google Play).
By being released in early November Google Home took advantage of holiday sales in Q4 2016 but in the following quarter it was outsold by the low cost Echo Dot, even though it continued to do well compared to the Amazon Echo and the portable, battery operated, Amazon Tap, sales of which are acknowledged to be:
"potentially understated due to the non-proprietary sample".
As well as looking at sales figures, ADI also surveyed 397 consumers about voice assistants, almost half of whom had never used voice assistants and only 22% used voice to interact with devices at least once per day. One reason for limited use of voice is dissatisfaction with the assistant's performance:
As we recently reported, when it comes to answering questions Google far outperforms Alexa, Cortana and Siri. Both in the proportions of questions answered - 68%, compared to 56% by Cortana and only 21% for Siri and Alexa - and the proportion answered correctly and completely.
While answering questions is an important pert of the role of voice assistants, it is only part of it and it is Amazon Alexa that has done most in terms of acquiring new skills. Voicebot.ai reports that the total number of skills in the US passed 15,000 at the end of June:
Voicebot.ai speculates that given that there are and there are thousands of skills in the UK and Germany as well, some of which are unique to those countries while others duplicate skills already in the US Alexa skill store, the total number of Alexa skills is likely to be:
"nearing 20,000 if not already past it."
It also reports that Flash briefings from different information sources make up some 20% of US skills
As noted in reporting the results of the latest Alexa Skills Challenge, some of the skills on offer are of limited appeal and questionable quality such that many that make it into the Alexa Store are unlikely to be adopted by more than a handful of users.
A new skill, coming from Amazon itself, does however look set to encourage new and existing users of Echo devices to want multiple units. The "Drop In" hands-free calling facility means that one Echo can be used to communicate with another one - in a different room or at a remote location - for free. With the Echo Show or the Alexa App this can be a video call.
Compatible devices for Drop In With Alexa are
Echo
Echo Dot (1st Generation)
Echo Dot (2nd Generation)
Echo Show
A hands-free intercom which provides an easy well to tell family members that a meal is being served seems a useful additional role for Alexa, and one that would persuade me to dot Echo Dot's around my day-to-day environment,
What are the risks?
One is whether Amazon can manage to supply the infrastructure required. The Drop In feature needs not only Echo devices but also Amazon servers. While this is currently being supplied for free in the areas where the serice has rolled out (which doesn't yet extend to the UK) how long can this continue? The backlash that Google faced when it appeared to run an advert must have given Amazon pause for thought as well. Alexa can already help make purchases on Amazon, can we expect that in the future it will make product recommendations of the sort that Amazon customers already receive by email and when thy log on to their accounts? And how much more persuasive will personalized Alexa advice seem.
For many situations voice input is a perfect fit. For others it is not so good. Alexa as wide area intercom brings us to the age of the Star Trek communicator. Now you can join Kirk and Spock and make a call simply by saying "computer connect to bridge" - assuming you have selected "computer" as your wake word and have an Alex device named "bridge". This may be the future but it may also be the long awaited death of the mobile phone. Who needs to carry a phone when every room in the house has an Alexa ready to connect you to any other Alexa - no matter where it is. Of course, if all of this data goes though Amazon AWS servers it might not just be the engines that "canny take it"...
More Information
Voice Assistants Poised To Be The Next Tech Disruptor
Amazon Alexa Skill Count Passes 15,000 in the U.S.
Related Articles
Amazon Echo Show - Voice Done Right
Updates to Alexa Skills Kit for Echo Show
Google Home Your Personal Assistant
Google Home Voice Ad Causes A Reaction
Apple Revamps Siri, Unveils HomePod and Opens Up Home Kit To Developers
To be informed about new articles on I Programmer, sign up for our weekly newsletter, subscribe to the RSS feed and follow us on Twitter, Facebook or Linkedin.
---
Google Turns 25
06/09/2023
At the end of September 2023 Google will officially celebrate its 25th birthday. In fact the day itself has already come and gone as it was on September 4th, 1998 that Google was founded by Larry [ ... ]
---
GitHub Adds To Enterprise Importer
25/09/2023
GitHub has updated its products for importing repositories and CI pipelines. GitHub Enterprise Importer can now be used to import from Bitbucket, and GitHub Actions Importer can now be used for Atlass [ ... ]
More News
Summer SALE Kindle 9.99 Paperback $10 off!!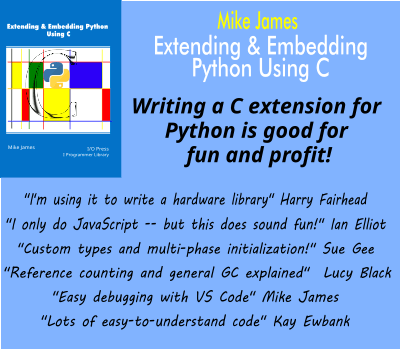 Comments
or email your comment to: comments@i-programmer.info
Last Updated ( Sunday, 09 July 2017 )