Amazon Sidewalk Free Connection
Written by Harry Fairhead
Wednesday, 29 March 2023
Sidewalk has been a long time coming, but now it seems it is ready for us to test. Initially, it promises free connectivity over 90% of the US, but as the say there's no such thing as a free connection.
Amazon announced Sidewalk at the end of 2019 and it caused a bit of a stir - but less than you might have expected. The idea was to turn Echo and Ring devices into Sidewalk bridges. These would allow low data rate connection to external devices, i.e. they would share the owner's network connection with the world. When the software was first rolled out it was on by default. Later, after some fuss over privacy, Amazon allowed owners of the devices to turn off the sharing. However' given the proactive and technical nature of the task, my guess is that few owners knew about it, let alone actually did something about it.
So how much bandwidth is being borrowed?
The maximum bandwidth of a Sidewalk connection is 80 kbps, which is small if you have full fibre. But if you have a standard ADSL connection the upstream bandwidth is less than the downstream and this could represent as much as 20% of the capacity. In addition a Sidewalk device is capped at 500MB per month - which sounds a lot more if you phrase it as half a Gigabyte per month. What isn't clear is if these limits apply per Sidewalk Gateway or across all devices connected via the same router. If it is per device then a user with eight Echo's and two Ring devices could be contributing 5GB per month and 8Mbps.
The connection to Sidewalk enabled devices - Endpoints - will use Bluetooth LE or a 900MHz LoRa connection. Some Ring security devices have a 900MHz radio which is included specifically to to allow them to be used as Sidewalk devices. The whole project seems to have its origins in the quest to find ways to keep Ring devices connected when WiFi goes out. The 900MHz connection should provide longer range communication but there are likely to be fewer devices capable of using it.
What is interesting is that a device that connects via Sidewalk isn't given Internet access. Instead it can communicate with a Sidewalk Network server run by Amazon. This verifies connections and then passes data to either an application server, another endpoint or a gateway. It isn't possible to guess at what limitations this might impose. The data is also encrypted and it is difficult to see how this could be avoided on a public mesh network of this kind. However, this does place additional processing on the shoulders of the gateways.
In the future will we hear Alexa say:
"I'm sorry dave I can't do that right now, I'm encrypting a Sidewalk packet."
After nothing much happening for a while, we have some evidence of movement on Sidewalk. Amazon has issued a test kit composed of a small hardware unit that tests Sidewalk connectivitly. They are being given away free and you can apply for one on the website. In addition there is a coverage map which claims a 90% coverage of the US. I'm not really sure what the point of the test kit is - just to convince possible users that it is all real and usable?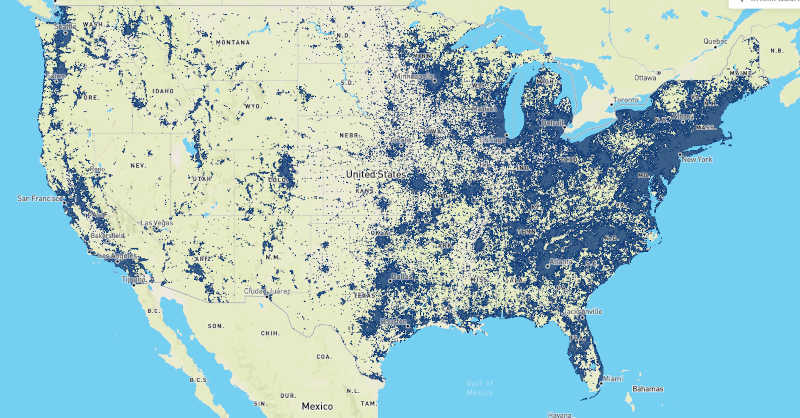 More useful are the SDKs being rolled out by a range of chip makers. These promise to let you create devices that connect to Sidewalk using their particular silicon.
Of more interest to the majority of programmers is the announcement that Amazon IoT core is providing an SDK, but again when you look more closely it is via the same chip manufacturers - Nordic, Silabs, Texas and Quectel. If you want to consider a low cost device based on a Raspberry Pi Pico or an ESP32 say then you are out of luck.
So why is Amazon doing this? That question is a difficult one.
On the one hand, it is risking bad press because the big company is "stealing" innocent users bandwidth without paying a cent for it. On the other it is providing a free service for the good of all those people who have lost a pet or a phone or ... Yes, Sidewalk is an obvous platform for trackers.
Amazon is estimated to be losing $10 billion per year on Alexa devices and it can't really afford to add yet another set of servers to host - for free. It's a company, not a non-profit.
But Amazon can't charge for the service because then the "optics" would be even worse - stealing and reselling. However, it can keep you captured to AWS and its IoT offerings if you want to use it.
Sidewalk is a really clever idea, but one with lots of very big and dangerous holes in it.
More Information
AWS IoT Core deepens integration with Amazon Sidewalk
Amazon Invites Developers to Test Sidewalk and Build the Next Billion Connected Devices
Related Articles
Amazon Initiatives For Monetizing Alexa
Alexa and Connected Devices - The Good, The Bad and The Ugly
Over 100 Million Alexa Devices Sold
Alexa In-Skill Purchasing Goes Live
Amazon Starting To Monetize Alexa Skills
To be informed about new articles on I Programmer, sign up for our weekly newsletter, subscribe to the RSS feed and follow us on Twitter, Facebook or Linkedin.
---
Windows Wallpaper Is Latest Ugly Sweater Design
01/12/2023
Microsoft has made the classic Windows XP wallpaper the design for its shot at this year's ugly sweater options. If, like me, you're wondering how you managed to successfully avoid this as a concept, [ ... ]
---
Grafana Adds New Tools
14/11/2023
Grafana Labs has announced new tools to make it easier to analyze application data on Grafana Cloud. The announcements are an Application Observability tool for Grafana Cloud, and Grafana Beyla, the e [ ... ]
More News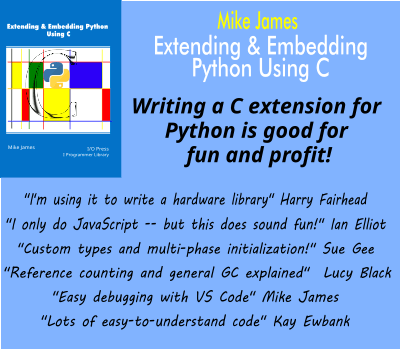 Comments
or email your comment to: comments@i-programmer.info
Last Updated ( Wednesday, 29 March 2023 )