Raspberry Pi Gets HAT Touch Screen
Written by Harry Fairhead
Thursday, 23 October 2014
The founder of Raspberry Pi was interviewed about all things Pi and gave way some hints on what is coming in the near future.
The biggest piece of news from TechCrunch Disrupt is that the Raspberry Pi foundation is about to produce a touch screen - a 7-inch wvga capacitive touch panel that makes use of the new HAT expansion standard introduced with the model B+.
The importance of the HAT standard is that it allows expansion cards to bring some software with them in the form of an eprom. It also specifies how expansion cards should be made so as to stack on top of the Pi. The new display makes use of the HAT standard so that it can work without needing much manual configuration.
While there are likely to be other displays, the display from the Raspberry Pi foundation is likely to be considered the one to use.
What is the impact of a low cost touch-enabled Linux machine?
The first thing to notice is that a Pi plus a screen is likely to cost about the same as the cheapest Android tablets. The bottom end of the Android market has offered a lot of hardware per buck for a while, but what it doesn't provide are all of the opportunities to connect other devices. Despite various attempts by Google and other companies to add I/O and control to Android it has never really become a popular way to do things. So what the Pi + screen offers that is new is low cost hardware with a human interface, network connection and low level I/O. Typical projects that it could catalyse are things that need a human input to control - thermostats, lighting systems, sound and video players. In fact any time you need an IoT development system with a human interface then the Pi+screen if probably going to be it.
So far there is no information on pricing but the screen is promised for the end of the year or early in the new year.
Being a HAT-based device there is the problem of how to use it with a model A which doesn't support the new standard. The solution is easy - to add a model A+ to join the B+. There isn't any more information other than it is coming soon and is going to do much better than the A which is considered a failure with only 100,000 sales.
The low figure for A sales is a bit of mystery, given the way the model B is often used as a prototype and A is then used for a final version that doesn't need all the extras. Perhaps most projects never get beyond the prototype, or perhaps the price difference is too small to worry about.
You can see the rest of the video "fireside chat" and learn more about the Pi:
---
Microsoft Releases Playwright Test Runner
16/11/2020
Microsoft has released a preview version of Playwright Test Runner, a zero config cross-browser tool providing end-to-end testing for web apps. Features include browser automation for Playwright, Jest [ ... ]
---
CockroachDB 20.2 Adds PostGIS Spatial Data Support
24/11/2020
There's a new version of CockroachDB that has updates for developers, better security and new features including support for storing and indexing spatial data using Postgre PostGIS-compatible SQL synt [ ... ]
More News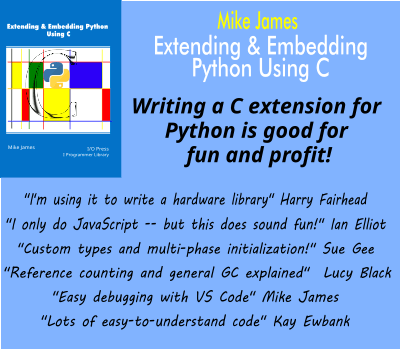 Comments
or email your comment to: comments@i-programmer.info
Last Updated ( Thursday, 23 October 2014 )