Google Glass Under New Management
Written by Sue Gee
Thursday, 15 January 2015
Google has terminated its Glass Explorer Program and sales of the current version of Google Glass will end on January 19th. Is this the end of Glass or a new beginning?
Our recent retrospective of 2014 (see 2014 - A Keynote) has turned out to be more prescient than we might have imagined.
Mike James wrote:
The second big wearable flop this year is Google Glass and this does seem to be Google's fault in the sense that with better management and marketing it might well have been the big thing in 2014.
Instead, after the wow factor of Google Glass in previous years, this seems to be the year it finally flopped. Unless, that is, Google suddenly gets interested in it again and has a second launch.
Today's unexpected development is that Google is "graduating" from the Google X experimental projects incubator to become its own independent division.
Although Ivy Ross, the fashion expert who was appointed to manage Glass in May 2014, will still head up the Glass team, in future it will report to Tony Fadell, the chief executive of the home automation business Nest, acquired by Google almost exactly a year ago.
Glass first went on sale at Google I/O 2012, with around 2,000 pairs of the glasses initially available. Another 8,000 pairs became available later that year. In May 2013 Google Glass went on sale in the US, later extended to other regions, but still as a beta despite the price tag of $1,500. Developers were invited to become Google Glass Explorers in November 2014 when its SDK, or rather GDK (Google Developer Kit) was made available.
Since then things on the developer front went quiet and the product was conspicuous by its absence from Google I/O 2014.
Today's unattributed post on Google+ to the Google Glass community says:
Explorers, we asked you to be pioneers, and you took what we started and went further than we ever could have dreamed: from the large hadron collider at CERN, to the hospital operating table; the grass of your backyard to the courts of Wimbledon; in fire stations, recording studios, kitchens, mountain tops and more.
Glass was in its infancy, and you took those very first steps and taught us how to walk. Well, we still have some work to do, but now we're ready to put on our big kid shoes and learn how to run.
It also says "you'll start to see future versions of Glass when they're ready".
Reactions to this post have been mixed, including
"This is a positive 2015 first step to Future looks good".
"I'm not sure if this makes me less nervous ... or more"
The one that seems best to sum up the mood is:
"This news is bittersweet. I am happy to hear that Glass is moving out of GoogleX but I am also deeply concerned for the future of the Glass Program as a whole".
As things stand Glass is no more. You can't buy the hardware and hence you can't start any new projects. Will we ever see Glass emerge as the exciting new platform it started out as or is this just a way to bury a failed experiment.
---
AWS Lambda Adopts Java 21
27/11/2023
AWS Lambda functions can now use all the new and useful language features as well as performance improvements introduced in Java 21 as part of the Amazon Corretto JDK implementation.
---
Helidon Microservices Framework Version 4 Reaches General Availability
16/11/2023
Helidon, the open source microservices framework by Oracle, has been updated to version 4, just a month after the release of Java 21. With this release Helidon becomes the world's first virtual [ ... ]
More News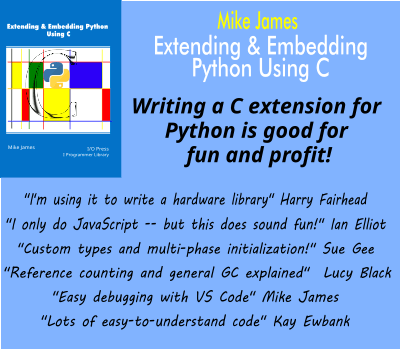 Comments
or email your comment to: comments@i-programmer.info
Last Updated ( Thursday, 15 January 2015 )