Tizen At Center Of Samsung's IoT Strategy
Written by Lucy Black
Monday, 19 January 2015
Samsung has launched the first Tizen powered smartphone and has also announced that all Samsung devices will be IoT-ready in five years and that many of them will be running Tizen.
Tizen developers have had to be patient. Despite running several contests asking devs to create apps using the Tizen SDK, consumer devices using the Tizen operating system have been few and far between.
Last February I mistakenly reported that Samsung would unveil the first ever Tizen phone at 2014's Mobile World Congress in Barcelona. In the event Samsung's big Tizen-related announcement was that its second generation Gear smartwatch was going to be a Tizen device rather than Android.
At last there is a Tizen phone, the Samsung Z1, but like other Tizen based devices, it is for a restricted market - in this case India. OK, India is a large and dynamic market but the Z1 has a modest spec - 4-inch WVGA screen, a 1.2GHz dual-core processor, 768MB of RAM, a 1500mAh battery, a 3.1-megapixel camera, and 4GB of storage (plus a microSD slot) - in order to peg the price at just 5700 Indian rupees, or just over $90.
At the other end of the consumer scale, Tizen powers the smart functions in Samsung's new premium line of SUHD TVs, claimed to be:
setting a new standard in premium UHD content and elevating the viewing experience to new levels.

According to Samsung the smart tvs and the smart phone are "just the tip of the iceberg". At the 2015 International Consumer Electronics Show (CES) Samsung's CEO BK Yoon announced that all Samsung devices will be IoT-ready in five years and that many of the will be running Tizen, making the lightweight operating system "a large and important part of its Internet of Things (IoT) strategy".
By being "lighter" than other operating systems, Tizen requires less processing power and memory, which should mean faster device speeds while consuming less energy, something it has so far demonstrated mainly by its use in cameras, which isn't very exciting from the point of view of potential developers.
Samsung claims:
Because it is lightweight, Tizen is optimal for use across a wide spectrum of smart connected devices in the IoT space. While devices with high demand for computing power, such as smartphones and TVs, are part of the IoT, so are devices that require relatively less computing power, such as wearables, vacuum cleaners and washing machines, which need an operating system like Tizen that is lightweight enough to run the devices without burning through processing power, memory and overall device performance.
It seems Tizen is well placed for getting into all the domestic appliances we will want to control in the future.
Is this a promising outlook for its developer community?
It should be as there is a pent-up and growing mass demand for the sort of automation that it should be possible to build into every day objects to achieve an IoT scenario that will improve our domestic lot. However it also represents yet another platform to write for and it looks as if Samsung might be wanting to free itself from the bonds of Android and Google. This has to be bad for Android.
---
PhpStorm Updated For PHP 8.3
21/11/2023
The latest version of PhpStorm, the IDE for PHP and web development from JetBrains, has been updated to support the new features of PHP 8.3, due to be released later this week.
---
Holiday Gifts For Programmers
19/11/2023
As Black Friday looms, the well-organized among us are hitting the shops to be ready with our festive gifts, though I doubt many of us are as ready as the friend who told me they've already finished w [ ... ]
More News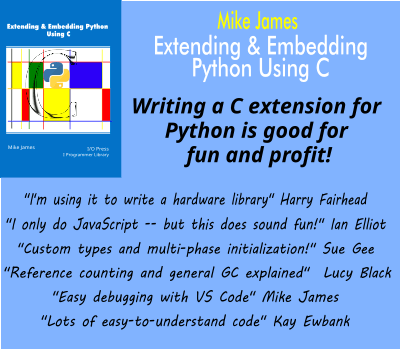 Comments
or email your comment to: comments@i-programmer.info
Last Updated ( Monday, 19 January 2015 )