Delphi About To Fall Out Of TIOBE Index Top 20
Written by Sue Gee
Tuesday, 10 March 2020
In the TIOBE Index for March 2020 the top two languages, Java and C, consolidated their positions with a relatively large percentage change in their favor. At the bottom of the top 20 list Delphi/Object Pascal saw a relatively small decline, but enough to seal its fate of falling off the table.
I might not have noticed the March headline on the TIOBE Index:
Delphi is about to fall out of the TIOBE index top 20
but it was only last month that Delphi celebrated its 25th Anniversary and I'd used its TIOBE Index chart and reported on its status as ranking #18, noting that over the years its highest ranking was #6 in October 2001 and lowest #20 in January 2015. Now in March 2020 it is again in 20th position.
TIOBE seems really sorry to see it go as this epitath reveals:
The end seems to be near for the well-beloved Delphi language. Delphi has been in the top 20 since the beginning of the TIOBE index (started in June 2001). In the early 2000s it was one of the most popular languages and IDEs. Borland Delphi 7 of 2002 was used by more Delphi developers than any other single version of Delphi. It was a complete environment to create Windows applications. After that Delphi got in to troubles: the port to Linux was not successful, there were some buggy releases and non-commercial IDEs with similar features started to conquer the market. In some countries, such as Brazil, Delphi remained very popular for a long time.
In fact the TIOBE index maintains a ranking of the top 50 programming languages and monitors a further 50, making a hundred in all and so Delphi/Object Pascal will continue to be included in the wider TIOBE index for a long time to come.
In order to compute the ratings, which is done monthly, it uses information from a variety of sources including Google, Bing, Yahoo!, Wikipedia, Amazon, YouTube and Baidu and the ratings are essentially a percentage share of all mentions.
For comparison COBOL is currently at #26 with a rating of 0.48%, Lisp is at #29 with a rating of 0.37%, FORTRAN is at #33 with a rating of 0.29% and Ada is at #37 with a rating of 0.23%. In the tail - with ratings less that 0.17% we find Modula-2, Smalltalk and Tcl - illustrating a point made by I Programmer editor Mike James:
"Old languages never die they simply become less loved."
More Information
The RedMonk Programming Language Rankings: January 2020
Related Articles
Why Do Some Languages Always Come Top?
To be informed about new articles on I Programmer, sign up for our weekly newsletter, subscribe to the RSS feed and follow us on Twitter, Facebook or Linkedin.
---
The Pi 5 Breaks The Mold
29/11/2023
The Pi 5 is an exciting development bringing even more power for not much additional cost, but it also signals a bigger change in the Pi line-up, obscured by secretiveness.
---
PeerDB Brings Real Time Streaming To PostgreSQL
23/11/2023
PeerDB is an ETL/ELT tool built for PostgreSQL. It makes all tasks that require streaming data from PostgreSQL to third party counterparts as effortless as it gets.
More News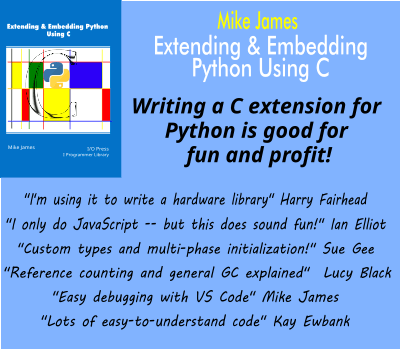 Comments
or email your comment to: comments@i-programmer.info
Last Updated ( Thursday, 16 April 2020 )