Watch the Rise and Fall of Programming Languages
Written by Sue Gee
Sunday, 10 January 2021
For a new take on the evergreen topic of which programming language is the most popular, give yourself a five minute break and watch this animation which shows how programming languages have competed for the title of most popular language since 1965. And yes it is Python that currently holds the title.
This video comes from Statistics and Data, a website run by an Italian Researcher, who has produced it by updating an existing animation covering the period 1965 to 2019. This was originated by Data is Beautiful, a self-confessed "data geek and PhD student who enjoys making visualizations as a hobby" and whose work we've previously shared, see The Rise and Fall of Websites Since 1996 and The Dance Of The Programming Languages. There's been nothing new uploaded to that YouTube channel since late 2019 so it's good that Statistics and Data has taken over.
Regarding where the data originated, Data Is Beautiful stated:
For recent years I've used multiple programming languages popularity indexes with adjustments thanks to the data from GitHub repositories access frequency. For historical ranking I've used aggregation of multiple national surveys to establish several data points, plus a world wide publications rate of occurrence. In this ranking popularity is defined by percentage of programmers with either proficiency in specific language or currently learning/mastering one.
So we start in 1965 with Fortran being the predominant language, a share of 58% with Cobol (14%) and Algol (10%) being the next contenders. Basic has already appeared on the scene (2%) but it takes until 1982 for it it equal Fortran, both on 21% and at this time Pascal is top with 33%.
The highlights of the video as far as I am concerned include seeing C start out in 1975 and rise up through the ranks to achieve top spot, deposing Pascal, 10 years later. I was surprised that C was briefly overtaken by Ada in 1986 but soon regained the prime position and its bar extended to achieve 72% in 1993 with C++ in second place at 21% (Note that percentages now add up to well over 100 as programmers are proficient in more than one language.) Ada, Pascal and Fortran are closely clustered and BASIC has dropped in popularity by this time.
Java and JavaScript both appear on the scene in 1995 and this marks the beginning of a time of enormous flux as they make a rapid ascent to being in second and third positions, still behind C in 1999.
Java overtakes C in 2001, the same year that Python enters the lists. Python remains in the bottom half of the chart for around a decade but gets to the number 3 slot in 2014. The end of 2018 sees Java, JavaScript in a close tie on 23% each with C#, PHP, C++ and C clustered below them. Python reaches the top at the beginning of 2019 with JavaScript on its heels and Java relegated to third position, which is still the story at the end in mid-2020.
More Information
Related Articles
Python Is TIOBE Language of the Year Again
The Dance Of The Programming Languages
The Rise and Fall of Websites Since 1996
To be informed about new articles on I Programmer, sign up for our weekly newsletter, subscribe to the RSS feed and follow us on Twitter, Facebook or Linkedin.
---
Notepad++ Twentieth Anniversary
05/12/2023
An updated version of Notepad++ is available, on its 20th anniversary. The text editor first saw light in November 2003 when it was released on SourceForge.
---
Visual Studio Code Adds More Audio Cues
07/11/2023
Visual Studio Code has been updated with the addition of more audio cues, and improvements to the Python extension.
More News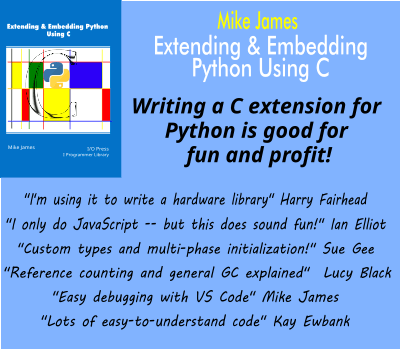 Comments
or email your comment to: comments@i-programmer.info
Last Updated ( Sunday, 27 March 2022 )