Written by Lucy Black
Tuesday, 18 August 2015
Squeak, the open source Smalltalk programming system recently launched a new website. The newly released Version 5.0 introduces the new Spur memory model and associated VM. Squeak can now run on the Raspberry Pi.
Squeak is an object-oriented language that is regarded by its community as the modern incarnation of the Smalltalk-80 programming environment originally developed at the Xerox PARC.
Originally released in 1996, it was derived from Smalltalk-80 by a group at Apple Computer that included Alan Kay and is available for many platforms.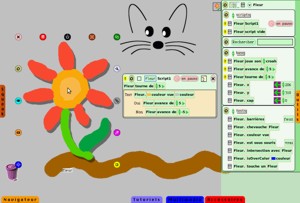 One of its salient features is that the Squeak system includes code for generating a new version of the virtual machine (VM) on which it runs and Squeak 5 introduces the "next generation" VM for the Squeak/ Pharo/ Newspeak family of programming systems, together with an associated memory model referred to as "Spur".
According to the Squeak 5.0 Release Notes, the new VM supports Fast Become due to the way in which it:
retains the direct-pointer representation of objects in previous Squeak versions but now without requiring a full scan of the heap for become. This is done by introducing hidden forwarding objects which allow references to be updated lazily as they are encountered. Spur's innovation is in avoiding explicit read barriers in all common cases.
Spur is ready for 64-bit operation, has enhanced memory management and now runs on ARM, giving it the capability to run on the Raspberry Pi, for which it seems a natural partner, given its educational focus.
You can download Squeak 5.0 as an All-In One Package that includes Spur works on Windows, OS X, and Linux from its new website, Squeak.org. Squeak 4.6 is also available as a Non-Spur version. Custom installation is also available and platform developers can download the trunk image, the latest experimental edition.
The Community section of the website gives access to the Squeak Wiki and to The Weekly Squeak, a blog that reports on news and other events in the Squeak and Smalltalk universe.
---
COBOL Turns 60, Still Won't Die
10/09/2019
COBOL is 60 years old this month, and is still going strong in a surprising range of organizations.
---
MiniApp - A W3C Standard From China
16/09/2019
If you haven't heard of MiniApp then this might be because it's an idea out of China. The Chinese Web Interest Group has published a W3C working draft of the specification. So what is a Mini App?
More News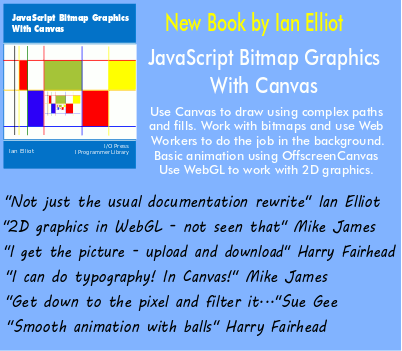 Comments
or email your comment to: comments@i-programmer.info
Last Updated ( Tuesday, 18 August 2015 )