Developer Pay Satisfaction According To Stack Overflow
Written by Janet Swift
Friday, 31 March 2017
The results of the 2017 Stack Overflow survey are available. They cover many different aspects of the developer landscape and one that is of immediate interest is what we can expect to be paid and whether of not we are satisfied with our pay.
Over 64,000 developers from 213 countries participated in the 2017 Stack Overflow survey conducted between January 12th and February 6th visiting the survey mainly from various Stack Exchange sites. 57% of respondents completed the entire survey, and an additional 24% answering enough questions to be included in the total of 51,392 usable responses. Over a quarter of respondents were from North America; Europe accounted for over two fifths; with a fifth coming from Asia, Pacific and Australia.
Stack Overflow has shared its Developer Survey Results 2017 online for developers and also produced a report, the 2017 Developer Hiring Landscape Global Report intended for employers looking to hire developers. Lets bits from both of these that relate to pay and satisfaction with pay.
Globally the best paid role turned out to be DevOps Specialist, which is a relatively new label which has certainly elevated the chores associated with server management and does reflect how vital it is to an organisation to have guys who not only perform the routine housekeeping but can be relied on to be the troubleshooters/firefighters when disaster strikes.
In terms of salary, Machine Learning Specialist is in close contention and comparing its average of $66K with the $61K for a Data Scientist, who could well be on a par, if not more advanced in terms of expertise, suggests that tacking on the "Specialist" label could be worth around $5,000! However, the fact that having a stats or maths background gives you a salary advantage is also clear from the fact that this it comes above "Data Scientist".
It is something of a shame that Other heads the list - but it may be an indication that having an exotic title means you can command an extraordinarily high salary. At the bottom end of the scale Designer is, in terms of global average, $4K below any Developer role.
Looking at developer salaries globally is somewhat misleading as the following table makes clear:
Developers in North America (i.e. the United States and Canada) get paid substantially better than those elsewhere and those in the bottom 5% percentile get around a quarter of the amount paid to those in the top 5% (95%). In Europe, devs in Germany, Austria, Switzerand (DACH) are best paid but those in the 5% percentile only get around a twentieth of the best paid. There is less disparity in the UK and Ireland and while France is the poorest paying part of Europe a bottom earner can expect around a fifth as much as a top one. The Rest of Europe shows a huge disparity, as does Rest of World - but this is because there are some countries that pay well (Spain and Australia) for example as well as ones that have really low wages lumped together.
An alternative picture of developer pay is revealed by data taken from the developer-centric online report of Top Paying Technologies as it excludes most of those earning less than average.
On a global basis Clojure is the top paying technology, and as it doesn't appear in any of the corresponding tables for US, UK, Germany or France it may contribute to the top earning in Rest of Europe or Rest of World. Similarly Rust, Elixir and F# don't figure in the regional tables while Go which ranks 5th globally is the top paying language in the US tied with Scala, which is 9th on a global basis.
Typescript is the top paying language in the UK ($53,763); its Python in France ($42,151); and in Germany Java, Python and Typescript top the table with the same average ($53,763).
So are devs happy with their pay?
On the whole no as the following chart shows.
Only 37.2% feel their pay is about right while an overwhelming majority, 56.5% consider themselves underpaid - with 10% claiming greatly underpaid. At the other end of the scale 8% describe themselves as overpaid including 0.6% who claim to the greatly overpaid.
Stack Overflow clarifies this with:
Developers who work in government and non-profits feel the most underpaid, while those who work in finance feel the most overpaid.
More Information
Stack Overflow Developer Survey Results 2017
2017 Developer Hiring Landscape Global Report

Related Articles
---
Google Turns 25
06/09/2023
At the end of September 2023 Google will officially celebrate its 25th birthday. In fact the day itself has already come and gone as it was on September 4th, 1998 that Google was founded by Larry [ ... ]
---
JetBrains Launches RustRover IDE
13/09/2023
JetBrains has launched a new IDE for Rust developers. The company describes RustRover as combining advanced coding support with an integrated toolchain.
More News
Summer SALE Kindle 9.99 Paperback $10 off!!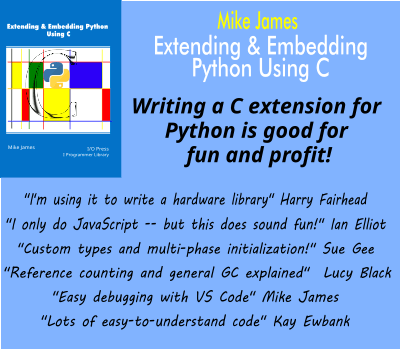 Comments
or email your comment to: comments@i-programmer.info
Last Updated ( Friday, 31 March 2017 )