Stack Overflow Survey - What Professional Developers Use
Written by Janet Swift
Wednesday, 03 June 2020
A little later in the year than usual, we have the results of the annual Stack Overflow Survey. Because of the number of responses it receives we tend to treat this survey as a census of the global developer population and this is its 10th edition, which adds to its stature.
The survey was conducted in February 2020 - shortly before the impact of Covid-19 began to be felt across the world. Even so the number of respondents fell for the second time since the record number of over 100,000 devs from 83 countries in 2018.
This time the survey results are from nearly 65,000 software developers from 186 countries around the world. Stack Overflow states that this includes only responses considered "qualified" for analytical purposes based on time spent on the full, completed survey. The median time spent on the survey for qualified responses was 16.6 minutes, down from 23.3 minutes last year. Many questions were only shown to respondents based on their previous answers and this explains why different questions have a different number of respondents.
Here we are intersted in the results from Professional developers, accounting for around four fifths of all respondents.
A key finding from the survey is that Rust was the language that was the most "loved" for the 5th year in a row with 86.1% of those who are using it wanting to continue to do so. However only 4.8% of professional devs actually use it, putting it sixth from bottom among programming languages (or 19th of 25 options), in a case where respondents were asked to select all that apply.
JavaScript by far most known language, used by almost 70% of respondents. So it's not surprising that HTML/CSS in second place (62.4%) and SQL in third place (56.9%). I find it a bit surprising that, given it's famed popularity Python is so behind at 41.6%. Even so it is ahead of Java (38.4%) and C, which is so well down the list at 18.2%. Assembly (4.9%) comes just ahead of Rust in terms of actual use - but Assembly figures quite high on the "Dreaded" ranking, coming 4th with 70.6%, behind Perl 71.4%, Objective C (76.6%) and VBA (80.4%) .
The languages that are second and third in terms of being "Loved are Typescript with 67.1% and Python with 66.7%, however Python wins in terms of being "Wanted" - which refers to the proportion of those not currently using a language or technology who are interested in using it - with 30% of developers nominating it as a language they want to learn and use.
When it comes to web frameworks there is a similar mismatch between "loved"/"dreaded and actually known and used among 36,291 professional developers.
ASP.NET Core heads the "Loved" ranking with 70.1% of those who use it (21.9%) wanting to continue to do so. It is followed by React.js, loved by 68.9% of the 35.9% who use it and Vue.js, loved by 66.0% of just 17.3% who use it.
In reality it is jQuery that is most used (43.3%). However, it comes third on the dreaded list, scoring 63.5%.less than the even more despised Drupal (74.5%) and Angular.js (75.9%). For web frameworks React.js is the most Wanted (22.4%).
A similar pattern applies to databases. While MySQL is clearly the most frequently used among the 41,811 professional developers who use databases, it isn't among the most loved or the most dreaded.
Redis, known to just a fifth of respondents is most loved although only by two-thirds of them. Postgres SQL comes second in terms of being loved (63.9%) and in terms of being known (38.5%). IBM DB" has the ignominy of being most dreaded (76.7%), but from a very small user base - just 2.9% of respondents use it. The next most dreaded is Oracle that 66.8% of users would prefer never to use again. For most wanted Mongo DB comes first amoung databases, with 19.4% expressing interest.
More Information
Stack Overflow Developer Survey 2020
Related Articles
The When and How Of Learning To Code
Take The Stack Overflow Survey 2019
Never Too Early To Code According to HackerRank
Language Learning Insights From HackerRank 2019 Survey
Stack Overflow Publishes Largest Ever Survey
Developer Pay Satisfaction According To Stack Overflow
---
OpenAI Announces Improved Models And APIs
13/11/2023
OpenAI has announced new and improved models and APIs at its first Developer Day Conference. The company also announced it is reducing pricing for parts of its platform.
---
Liberica Joins The Java CRaC Train
04/12/2023
CRaC is a novel technique that makes the JVM faster to start.
Liberica's JDK build has just added support for it. Here are the details.
More News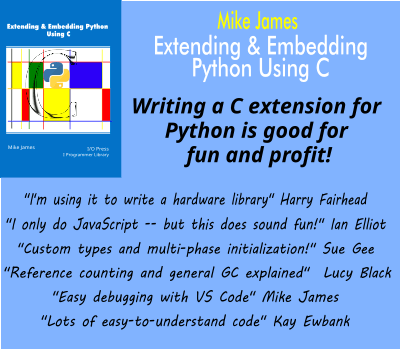 Comments
or email your comment to: comments@i-programmer.info
<ASIN:1871962420>
<ASIN:1871962579>
<ASIN:1871962587>
<ASIN:1871962609>
<ASIN:1871962501>
<ASIN:1871962536>
Last Updated ( Thursday, 05 August 2021 )