Stack Overflow Reduces Workforce
Written by Sue Gee
Tuesday, 24 October 2023
In an attempt to achieve profitability Stack Overflow is reducing the company's headcount by approximately 28%. To what extent is this due to the impact of ChatGTP and GitHub's Copilot Chat?
Stack Overflow recently celebrated it 15th anniversary claiming:
Over the last 15 years our community has helped to create an incredible library of knowledge, with more than 58 million questions and answers.
However the recent couple of years have been far from celebratory for Stack Overflow, which has seen a consistent decline in its traffic. While this has been largely blamed on ChatGPT, this chart from Ayhan Fuat Çelik of Stack Overflow Answers posted since April 2018, which was presented on https://observablehq.com earlier this indicates the declining trend predates ChatGPT by a matter of years. However, there's a clear acceleration since ChatGPT launched at the end of 2022.
News of the planned layoffs came in a blog post from Stack Overflow's CEO Prashanth Chandrasekar who stated:
Over the last 15 years, we've built Stack Overflow into an industry-crucial knowledge base for millions of developers and technologists. During this time we've experienced years filled with opportunities and challenges. This year is no different, ranging from the monumental efforts to successfully launch OverflowAI to dealing with the ongoing threats to customer budgets shifting due to the macroeconomic pressures impacting the entire tech industry. This is why we have been so focused on our path to profitability, even as we commit to the continued product innovation of Stack Overflow for Teams and the health of the public platform by building out our AI/ML capabilities. This year we took many steps to spend less. Changes have been pursued through the lens of minimizing impact to the lives of Stackers. Unfortunately, those changes were not enough and we have made the extremely difficult decision to reduce the company's headcount by approximately 28%.
Elsewhere Chandrasekar explained that the company will achieve this by:
"significantly reducing the size of our go-to-market organization [and its] supporting teams".
While this sounds as though it will have a big impact, it will probably still leave Stack Overflow with a larger workforce than at the beginning of 2022. Around a year ago Stack Overflow doubled its number of employees to over 500 people with around 45% of those hires expanding its go-to-market sales team, the company's largest team.
Earlier this month we reported on IBM's CEO Arvind Krishna saying that he was suspending or slowing hiring for back office functions which involve a lot of repetitive work and that he could:
"easily see 30% of that getting replaced by AI and automation over a five-year period."
On the whole having AI replace boring, monotonous jobs sounds like a positive thing.
Stack Overflow announced plans for Overflow AI, its initiative for incorporating generative AI into both its public and enterprise platforms, three months ago, but as yet they don't seem to have come onstream. Maybe when they do it will lead to an upturn in its traffic but with facilities like Copilot Chat making it so easy to get help with coding its unlikely to win back its former status of the goto site for help with programming.
More Information
A Message from Prashanth Chandrasekar, CEO Stack Overflow
Related Articles
IBM's CEO - No Programmer Is Threatened By AI
Stack Overflow Announces AI-Powered Features
Stack Overflow Traffic Slumps As Devs Turn to ChatGTP
Copilot Chat Improves Confidence and Enjoyment
Developers Positive About Using AI Tools
To be informed about new articles on I Programmer, sign up for our weekly newsletter, subscribe to the RSS feed and follow us on Twitter, Facebook or Linkedin.
---
Spatial Data Management For GIS and Data Scientists
24/11/2023
Videos of the lectures taught in Fall 2023 at the University of Tennessee are now available as a YouTube playlist. They provide a complete overview of the concepts of GeoSpatial science using&nbs [ ... ]
---
PeerDB Brings Real Time Streaming To PostgreSQL
23/11/2023
PeerDB is an ETL/ELT tool built for PostgreSQL. It makes all tasks that require streaming data from PostgreSQL to third party counterparts as effortless as it gets.
More News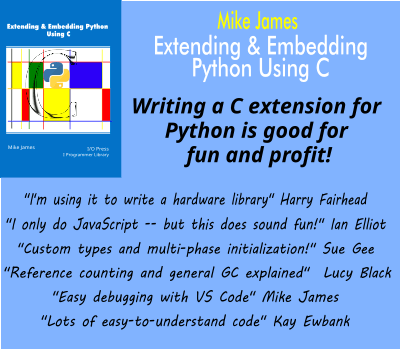 Comments
or email your comment to: comments@i-programmer.info
Last Updated ( Tuesday, 24 October 2023 )