Technology Pioneers 2015 Awards
Written by Alex Armstrong
Tuesday, 09 September 2014
Each year since 2000, the World Economic Forum has chosen between 25 and 35 trailblazing companies as Technology Pioneers. Canonical, Couchbase and Raspberry Pi are among the latest to receive the award.
The World Economic Forum's Technology Pioneers Programme recognizes companies, usually in the start-up stage, that are designing and developing new technologies with the potential to significantly impact business and society. Since the programme's inception close to 600 companies have been selected. Candidate companies are nominated by Members, constituents and collaborators of the World Economic Forum and by the public and an 82-member selection committee reviews each application before making its recommendation.
Companies selected in the Digital Networks & Computing Sector for the 2015 awards include Canonical Group, the company behind Ubuntu the open-source platform for client, server and cloud computing. Founded in 2004, Canonical is the longest established of the awardees in this sector.
The Raspberry Pi is a low-cost, Linux-based microcomputer intended for use in education from a UK-based not-for-profit foundation formed in 2008 which is part of a broad coalition of organizations working to increase participation in computing education around the world.
Couchbase, founded in 2009, has led the way with a NoSQL database. Couchbase Server includes a shared nothing architecture, a single node-type, a built in caching layer, and true auto-sharding.
Previous Technology Pioneers include Nest Labs (2014), Dropbox (2012), Kickstarter (2012), Spotify (2011), Twitter (2010), Wikimedia (2008), Mozilla Corporation (2007), and Google (2002).
The Technology Pioneers 2015 will be recognized for their achievements in a ceremony on 11 September at the eighth Annual Meeting of the New Champions being held in Tiuanjin, China.
---
Android Studio 4 & Jetpack Compose - More Churn
20/11/2019
We don't normally talk about Alpha releases, but this one is important because it gives the direction that Android development is being pushed in. The shock is that it deprecates much of what we've le [ ... ]
---
Rust Gets Async-Await
08/11/2019
The latest version of Rust adds async-await for easy asynchronous programming and Microsoft thinks the language could be an alternative to C++.
More News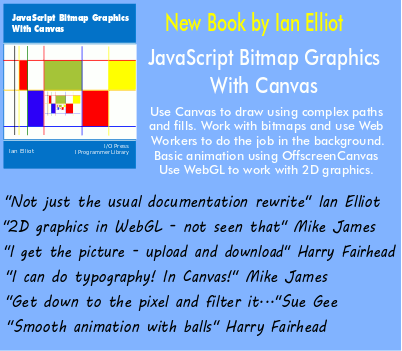 Comments
or email your comment to: comments@i-programmer.info
Last Updated ( Tuesday, 09 September 2014 )