Written by Harry Fairhead
Sunday, 26 October 2014
The Garage is a place that Microsofties go to play with their pet projects. Now Microsoft has decided to make this into the stuff of myth and legend and let us get at the fruits of this unpaid labour. What is going on?
This is the strangest thing ever to come out of the Microsoft PR machine.
The Garage stated life in 2009 as a sort of maker space for Microsoft employees. It grew over the next five years into a global community of more than 10,000 hackers, coders and makers. It also evolved to support side projects and small-scale innovation from engineering teams across the company.
This makes it sound like a sort of cross between a "skunkworks" and the Google 20% scheme (employees could spend up to 20% of their time on a private project). In reality it seems to have been more like a facility that Microsofties could use in their own time, rather than something that was core to anything Microsoft was doing.
Now it seems that Microsoft, and Microsoft PR in particular, has discovered the Garage and has gone into overdrive to create a mythology to tap into the history of garage startups.
Is this Microsoft trying to pretend it is small, innocent and young again?
There are a number of prongs to this attempt. Perhaps the most surprising is the lavish production that has been put together to make the Garage look like a storyboard for a team of super heros. The graphics are all faded colors and everyone,and every resistor depicted, looks "cool".
What is even more interesting is that most of the hype seems to be about making hardware look cool:
Then there are Garage users reduced to short summary cards complete with some sort of nickname and characteristics:
You do really need to see this piece of PR to appreciate how close to being well over the top it is. I like the idea of a maker space provided by Microsoft for its employees, but as well as mythologising it to its own ends it also seems to have decided to make something out of it.
If you keep reading you eventually get to:
Initially there was some confusion about exactly the role The Garage would play at Microsoft .... Was The Garage a place to explore the next billion-dollar product? A place to give the product groups a boost of innovation? Would it distract people from their day jobs?
The team quickly worked to carve out what they thought The Garage's ideal place in the Microsoft ecosystem should be — an independent incubator, a space separate from the company's product teams and labs.
"It's farther upstream, where something's just an idea and hasn't been vetted by anyone, or it's just something someone wants to do," Pratley says. "We needed a way to encourage that kind of activity, because even if it's not likely to turn into something that helps the company, it helps the employees."
[The] Garage founders infused it with a no-frills, bootstrap culture that still exists today. If The Garage were a movie, it would be "Napoleon Dynamite" or "Clerks": low budget, high returns.
"We don't do chocolate fountains and laser shows. ..It's supposed to be a shoe-string. We pay for pizza sometimes, but really it's just about helping each other do great stuff."
So basically Microsoft has a free source of ideas that its employees get to work on in their own time, unpaid and rewarded with the occasional slice of pizza.
"The Garage shows that Microsoft isn't a big old machine with no soul."
Not really.
Now Microsoft has opened up the Garage for us all and this is the strangest twist in the story. A new web page offers the fruits of the Garage labours. You can download, for free, any of the 16 apps that are collectively refereed to as the "Workbench". These are apps created by Garagers in their own time and now offered for your delight by Microsoft.
What is really odd is that many of them are Android apps and only Android apps. Some are bit too localized - like CityZen which allows people who live in Hyderabad to report potholes or public nuisances. Some are much bigger in scope like Next Lock Screen which provides Android users with a way of seeing missed calls, email or the calendar without unlocking the phone.
I'm still not sure what this is all about. A way for Microsoft to test the Android app market? A way for it to seem more responsive, caring and with a soul?
Whatever it is, I hope that, now the Garage has been noticed, Microsoft doesn't close it in the event that it doesn't immediately deliver whatever it is they want - see Microsoft Research Silicon Valley Axed
It seems like a nice company perk and one that should be allowed to continue in relative obscurity.
More Information
Related Articles
---
Learn Perl With FreeCodeCamp
22/09/2023
I was pleasantly surprised when I noticed that a Perl course has been published on FreeCodeCamp. Amongst the myriad of Javascript and Python courses, there it is, a lone star.
---
Udacity Launches All Access Subscription Model
12/09/2023
To help learners advance and expand their skill sets, online learning provider Udacity is switching to a new subscription model that provides unlimited access to its entire catalog.
More News
Summer SALE Kindle 9.99 Paperback $10 off!!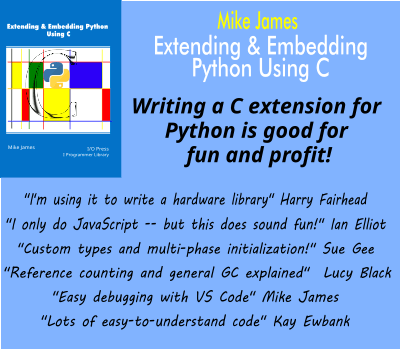 Comments
or email your comment to: comments@i-programmer.info
Last Updated ( Sunday, 26 October 2014 )