The 12 News Days of Xmas 10 - October
Written by Editor
Wednesday, 02 January 2019
... the month of mists and mellow fruitfulness. It is also the programmer's month because it could only be bettered if there was a Hexober.
All year long it has seemed that Python was the hot topic and everyone wanted to use it. In October the theme continued, but with a twist: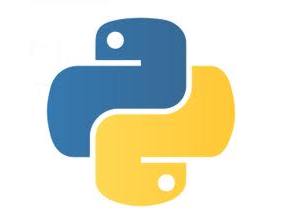 Python Popular With Hackers Wednesday 03 October
The latest news of Python's popularity comes from a cyber security software and services company which provides protection to enterprise data and application software. Imperva reports that around 77 percent of all the sites it protects, have been attacked by at least one Python-based tool.
Google seems to have delusions of grandeur in banning obfuscated code in Chrome extensions. How can it decide? I suppose when you are in total control it doesn't matter. Google knows it when it sees it.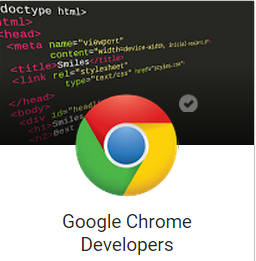 Google Bans Obfuscated Code - Who's To Judge? Wednesday 03 October
There are nasty cruel people who say that my code comes out pre-obfuscated. They are wrong of course, but I'm not sure I'd like my chances submitting it to Google for approval as a Chrome extension.
October is clearly a month when foundations spring forth:
JS Foundation and Node.js Foundation Intent To Merge Friday 05 October
The boards of both the Node.js Foundation and the JS Foundation Foundations have agreed to public discussions related to a possible merger to sustain continued and healthy growth in the Node.js and JavaScript ecosystem.
Kotlin Gains A Foundation and A Portal Monday 08 October
During his opening keynote at KotlinConf 2018, Andrey Breslav, Kotlin's lead language designer, announced the formation, jointly by JetBrains and Google, of the Kotlin Foundation. A new Kotlin portal on the Google Cloud has also been launched.
Perhaps the most notable loss from the programming world this year was Paul Allen - a real programmer.
Paul Allen, Co-Founder of Microsoft, Dies
Tuesday 16 October
Paul Allen, who with Bill Gates brought BASIC to the world and founded Microsoft, has died at the age of 65.
It turned out that a new claim for quantum computers didn't really get us as far as it first seemed - it is too restrictive. We really still don't know if this is a concept worth chasing. There is no proof that they can be made to work and no proof that they can be faster than a classical computer using the right algorithm.
Proof Of Quantum Supremacy?
Friday 19 October
You might think, given all the fuss, that quantum computers were a very desirable thing. What you might not be aware of is that there is no theoretical basis to believe that a quantum computer can do anything more than a classical computer can. However, some new results seem to prove that a quantum computer really is worth having.
Google finally announced how it was going to deal with its EU problem. Fined $5 billion for being a monopoly Google decided that it would charge for access to its Play services, so opening the playing field to others and making back the $5 billion it lost in just one year. Now that's clever...
Google To Charge For Its Android Apps In The EU - Update: Annual Revenue of $5 Billion Monday 22 October
The European Commission's strong approach to controlling all things computing might be a good thing, but it is certainly creating a two-tier environment. Google is now going to charge for its Android Apps and services but only in the European Economic Area.
This was also the year that biologically inspired neural circuits got to prove that they could do real jobs. In this case a small sub-circuit from a tiny worm managed to learn to park a car. As one reader commented, if it had been parallel parking that would have been impressive!
Nematode Worm Parks A Car Wednesday 24 October
OK, the headline is a bit over the top, but does the slightly more accurate - "12 neurons from a nematode worm parks a car" sound any less so? C. elegans is very definitely the pin-up worm of the AI community.
Perhaps the most disturbing general news of the year was the selling of an AI-generated painting by a group of artists who didn't even write the program that did the generating. Basically this is intellectual theft and a huge con. The art world really needs to wake up to technology and understand there there is no intent or meaning in AI-generated artwork and it can be replicated in quantity at the same quality at a keystroke.
AI-Generated Painting Sells For $432,500 - A Deep Misunderstanding
Saturday 27 October
We all know that the art world is illogical in its approach to the value of things and there are many examples. This time, however, things are a little different. To pay just short of half a million dollars for a painting created by a deep neural network displays a deep misunderstanding.
Related Articles
The 12 News Days of Xmas
To be informed about new articles on I Programmer, sign up for our weekly newsletter, subscribe to the RSS feed and follow us on, Twitter, Facebook or Linkedin.
---
Pi 400 The $70 Desktop
02/11/2020
In a move that takes us back to the days of the Commodore 64 and Spectrum, the Raspberry Pi Foundation has announced an all-in-one keyboard with an upgraded Pi 4 all for $70.
---
PyTorch Adds New APIs
10/11/2020
PyTorch has been updated with several new APIs including support for NumPy-Compatible FFT operations, profiling tools and major updates to both distributed data parallel (DDP) and remote procedure cal [ ... ]
More News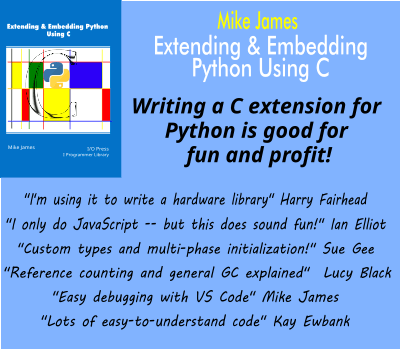 Comments
or email your comment to: comments@i-programmer.info
Last Updated ( Friday, 04 January 2019 )