Halt And Catch Fire Season 2
Written by Lucy Black
Sunday, 29 March 2015
While there was a lot of talk about the TV sitcom Silicon Valley, the more serious drama, Halt and Catch Fire, didn't cause much excitement.
We think it should have and now it's back with a second season.
Update: Since we published this news article the Vimeo video has been set to private and all other videos only play in the US. We could embed the country restricted video but this is such a restrictive practice I Programmer does not want to encourage it. If you are in the US then you can watch the trailer on the AMC site. Anywhere else and it all depends on your IP address.
The EU is currently debating whether georestricted access is legal, at least within the EU - let's hope they make the right choice. The Internet is global and media companies that still think they can restrict access based on geography are dinosaurs that deserve to go extinct. (Editor)
Last year's favorite around the I Programmer virtual office was not Silicon Valley, which was voted a yawn, but Halt and Catch Fire. The show started slow and at first tried too hard to shock and impress, but it built up into being a tense and engaging drama. My guess is that the first episode turned a lot of potential viewers off watching any more, but if you did stick with it then by the end you were hoping that the little startup, and the computer it created, the Giant, will succeed.
It is fairly clear that two of the characters are supposed to be Steve Wozniak and Steve Jobs - Gordon and Joe - but neither is up to the quality of the real thing. In particular the hardware guy generally does think in a standard sort of way and has to be pushed to innovate - I doubt that Woz ever had to be encouraged to do things his own way.
There were enough technical fudges and silly stuff in the show to be irritating, but overall it seemed to satisfy those who had been there and to bring back their nostalgic memories. It may not have been accurate, but it was evocative of the way things were done at the time with limited hardware and primitive software.
When the viewing figures came in most of us thought that the show would be cut, but no - it merited a second season. This time the year is 1985 and the focus is on Mutiny an Internet start-up. Given that in 1985 there were only 2,000 machines on the Internet and the web wasn't invented until 1989 it is going to be interesting to see how it pans out.
If you want to see what you might be missing if you don't watch try the recently released clip:
Season 2 of "Halt and Catch Fire" will begin on Sunday, May 31, at 22:00 ET. The first season will be on Netflix starting April 8th.
---
Diabolo Juggling By Robot Arms
22/11/2020
Watching two robot arms play diabolo is enough to induce diabolo envy in anyone who has ever experimented with this type of toy. The good news is that Omron is going to release the simulation model, d [ ... ]
---
Introducing Jetpack Compose for Desktop
10/11/2020
JetBrain's Jetpack Compose for Desktop is an open source project being developed in collaboration with Google's Jetpack Compose, intended to simplify and accelerates UI development for desktop appli [ ... ]
More News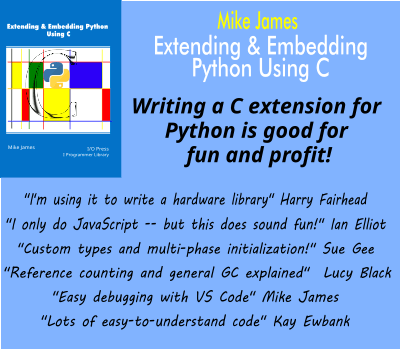 Comments
or email your comment to: comments@i-programmer.info
Last Updated ( Monday, 30 March 2015 )