Stack Overflow Developer Characteristics
Written by Janet Swift
Monday, 13 April 2015
More developers answered more questions than ever before for this year's Stack Overflow Developer Survey, making it the most comprehensive developer survey ever conducted. Here we look at its results regarding Age, Gender and Education.
The survey was conducted during February and had 26,086 respondents from 157 countries. As the report itself points out:
These results are not unbiased. Like the results of any survey, they are skewed by selection bias, language bias, and probably a few other biases.
Even so the results are informative.
The age breakdown revealed by the survey shows that the majority of developers are under 30:
The survey reports that:
At the time of this writing, the average developer is 28.9 years old. He or she was born in April 1986, just as IBM manufactured the first megabit chip
However average developer age varies by country. The oldest devs are those in the United States with years old age of 31.6 years, closely followed by those in the United Kingdom and Canada at 30.3 years old. At the other end of the scale developers in India are on average only 25 years old.
Overall only 6% of respondents are female but again this varies by country. In India 15.1% are women, in the US 4.8% and in Sweden only 2.4%. The report comments:
Software development has a gender balance problem. Our internal stats suggest the imbalance isn't quite as severe as the survey results would make it seem, but there's no doubt everyone who codes needs to be more proactive welcoming women into the field.
Looking at programming experience by gender indicates that women are relative newcomers to the profession with over a third of them having less than two years experience. The report sees this an optimistic trend commenting:
We hope this means more women are joining the industry and closing the gender gap.
Noting that a quarter of the male respondents claim 10+ years coding experience, the report points out that most of the veteran developers have probably been coding professionally for a much shorter time.
The survey also looks at how developers enter the profession, revealing that over 40% of developers are self-taught and that 18% had participated in an online course:
Elaborating on the table, which is based on 21,314 responses, the report states:
48% of respondents have never received a degree in computer science.
33% of respondents never took a computer science university course.
System administrators are most likely to be self-taught (52%).
Enterprise level services developers are most likely to have an industry certification (13%).
Machine learning developers and data scientists are 10 times more likely than any other developer type to have a PhD (15%).
The survey has many other interesting findings - next time we'll look at the languages they use, love and fear and other preferences.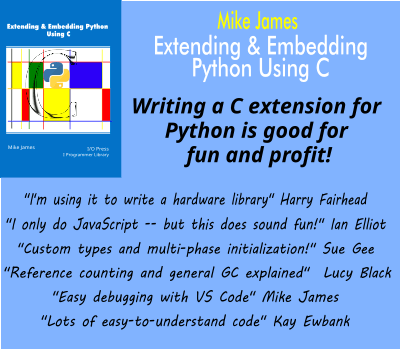 Comments
or email your comment to: comments@i-programmer.info
.
Last Updated ( Friday, 06 October 2023 )