Hack Summit Virtual Conference Preceded By Hackathon
Written by Sue Gee
Wednesday, 17 February 2016
After its successful inaugural event in 2014, hack.summit() is back next week with even more speakers who will share their experience insights and anecdotes to educate and inspire coders of all levels. As part of the event, the largest ever hackathon, also a global virtual event takes place on February 20-21 with a prize pool of $150,000.
The initial hack.summit() virtual developer conference was held in November 2014 had 64,000 registrants and raised $50,000 for coding non-profits. It was organized by hack.hands(), a startup which provided on-demand virtual mentoring. Last year developer training company Pluralsight acquired hack.hands() so while this second annual event has the same format, and has again been organized by Ed Roman with the aim of raising money for charitable causes, it is now hosted by Pluralsight.
The event, which takes place on February 22-25, sets out to bring together renowned programming language creators, open-source contributors and other top experts and give attendees the opportunity to engage with them.
The impressive speaker line up includes:
David Heinemeier Hansson (creator of Ruby on Rails)

Joel Spolsky (Co-founder and CEO of StackOverflow, founder of Trello)

Thomas Kurian (EVP at Oracle. Oversees all 3000+ of Oracle software products)

Rebecca Parsons (CTO of Thoughtworks)

Kent Beck (Created Extreme Programming, created TDD, co-created Agile, authored 9 books)

Bob Martin (created the Software Craftsmanship Movement)

Tom Chi (co-created Google Glass)

Yehuda Katz (Ember.js, JQuery, Rails Core committer. Created HandleBars)

Jocelyn Goldfein (recent Engineer Director, Facebook)

Qi Lu (EVP at Microsoft. Oversees R&D for Office, SharePoint, Exchange, Yammer, Lync, Skype, Bing, Bing MSN, and more)

Brian Fox (created the GNU Bash Shell, Emacs maintainer)

Chris Richardson (Java Champion, created the original Cloud Foundry)

Orion Henry (founder of Heroku)

Hampton Catlin (Created SaSS, HAML, m.wikipedia.org, and book author)

Jon Skeet (#1 answerer on StackOverflow)

Dries Buyataert (created the Drupal programming language)

Janet Weiner (Engineering at Facebook, big data expert)

Floyd Marinescu (CEO, InfoQ)

Nathan Marz (creator of Apache Storm)

Rod Vagg (Node.js Technical Chair and Core Committer)

Sarah Allen (Co-creator of After Effects, Flash video, recent Presidential Innovation Fellow)
As previously, all the proceeds of ticket sales will go to a coding non-profit including Code.org,Women Who Code, Code for America, Black Girls Code, and many others.
To register to attend visit http://hacksummit.org, select the organization you'd like to support and then set the value of the donation. If you are unable to donate you can also receive a free ticket by spreading the word via Twitter and Facebook.
There have been more than 50,000 registrations for what is billed as:
the largest hackathon in history
with a record prize pool for this type of event.
It is being run in partnership with Koding.com who organized a similar event last year. There are no age or country restrictions on this contest which is open to individuals and teams. Registration has already closed - but as only one member of a team needs to register you might be able to find a team to join.
---
Liberica Joins The Java CRaC Train
04/12/2023
CRaC is a novel technique that makes the JVM faster to start.
Liberica's JDK build has just added support for it. Here are the details.
---
How High Can Kotlin Go?


22/11/2023




Having entered the Top 20 of the TIOBE Index in September 2023, Kotlin has continued its upward trend. Is it going to break into the Top 10 any time soon? Could it emulate Python and rise to the top?

[ ... ]

More News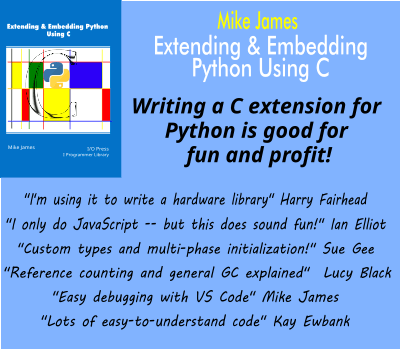 Comments
or email your comment to: comments@i-programmer.info
Last Updated ( Wednesday, 17 February 2016 )