Delve and Office Graph at SharePoint Connect
Written by Kay Ewbank
Tuesday, 14 October 2014
Following the release of Delve for Office 365, this year's SharePoint Connect conference has added a session on building solutions with Office Graph. You can also earn CPD certification for attending the conference or one of its workshops.

Office Delve, previously codenamed Oslo, gives users personalized content from across Office 365, based on what you're working on and what's trending around you. It uses Office Graph as the basis of a new way to search and discover content across Office 365. It is being offered as a Windows 8 app, on mobile devices, and as part of Office 365. The underlying technology analyzes signals and applies machine learning. Personalized insights are built up for each user, based on their behavior, their relationships to content, topics and one another. Content and signals are captured from Exchange Online, SharePoint Online, and Yammer.
While Delve is the 'public face' of the new technology, under the covers the real power derives from Office Graph, the engine that drives Delve, and that's what the new session at SharePoint Connect looks at. In this session, Waldek Mastykarz shows how Delve works but equally importantly, how you can make use of Office Graph for building solutions for your organization and customers.
Office Graph has been based on Yammer's Enterprise Graph which links people with their posts, likes, uploads and more on the social network, with the aim of making smarter connections between people and content.
SharePoint Connect has been voted best European SharePoint conference, is also rated as the third best worldwide, and will be held at the Meervaart Theatre in Amsterdam on November 18th & 19th.
SharePoint Connect has recently been certified as a member of the CPD Certification Service which means it is committed to providing effective learning opportunities that comply with the principles of Continuing Professional Development. The certification is only awarded to training activity that has been reviewed and independently certified as being suitable for CPD purposes. All delegates, to the conference or at one of the post-conference workshops are eligible for a CPD certificate upon request.
Threee classroom-style workshops being held on Thursday November 20 all of which are at Level 300:
Build a Search-driven SharePoint 2013 Site from Start to Finish
Instructor: Benjamin Niaulin for Advanced End Users


SharePoint 2013 Masterclass: SharePoint Installation and Configuration, From Bare Metal to Farm
Instructor: Dan Holme for IT Pros


Developing SharePoint 2013 Apps
Instructor: Scot Hillier for Developers
Tickets for the two-day conference, including all refreshments and lunches plus the event's SharePint social evening cost €599 Euros (excl. VAT). Places on each of the workshops are still available at a cost of 499 Euros (excl. VAT). For all bookings you can take advantage of the exclusive I Programmer code TN322 to get 10% saving.
Read more about the conference in Sixth SharePoint Connect Conference. The full agenda and booking details are on the conference website.
Beginning SharePoint 2013 Development (book review)
---
Ruby 3 Released Offering Three Times Better Performance
31/12/2020
Ruby 3 has been released. This major new version has goals of improving performance, concurrency and support for Typing. The headline improvement is the performance, with Yukihiro Matsumoto, aka Matz, [ ... ]
---
Google Quietly Kills Android Things
23/12/2020
Google is well known for killing projects that we all know, love and rely on, but in the case of Android Things I'm not shedding a tear. An ill-conceived project from the start, but still - so little [ ... ]
More News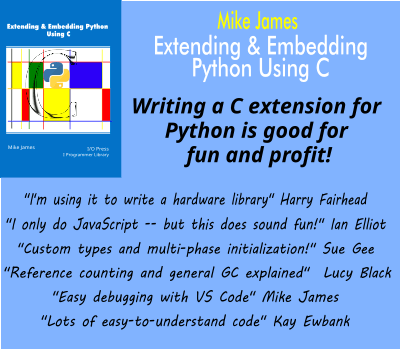 Comments
or email your comment to: comments@i-programmer.info
Last Updated ( Tuesday, 11 November 2014 )