Stack Overflow Developer Survey 2016
Written by Janet Swift
Thursday, 17 March 2016
The results of the 2016 Stack Overflow Developer Survey are published today. So too are its Developer Hiring Landscape reports intended to provide recruiters with insights for the hiring process. This wealth of material gives the most comprehensive picture ever of the developer community.
The survey of 45 questions was conducted during January and had responses from more than 56,000 professional developers from 173 countries. Stack Overflows survey team then went further stating in the overview to the report:
Surveys aren't perfect. While our large sample size helps offset some biases, it's still biased against devs who don't speak English, or who don't like taking English-language surveys. In some sections we've augmented the results with insights gleaned from the activity of Stack Overflow's 40 million monthly visitors.
Stack Overflow has provided far too much to digest in a single sitting so let's start with an issue that is often debated by the I Programmer team - what do we call our occupation?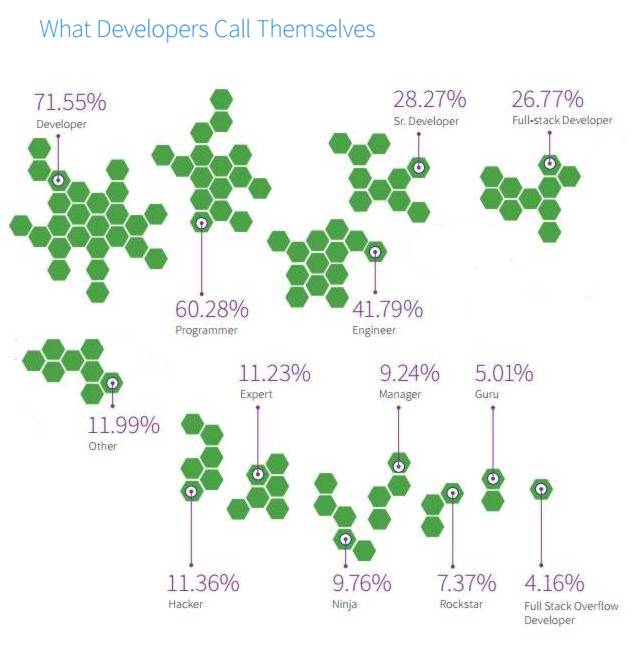 As with other questions in this survey respondents were allowed to select more than one answer and were provided with some prompts:
This year we asked respondents if they are Engineers, Experts, Hackers or any of the other descriptors we've frequently seen in job listings, business cards, and Twitter bios.
95% of developers identify as either a Developer, Programmer, Engineer, Senior Developer or Full-Stack Developer. Embedded Application Developers are most likely to identify as Engineers. Graphics Programmers are most likely to identify as Programmers.
But Developer is the runaway choice here. It's our top choice, too.
The Developer Hiring Landscape report adds the finding that
Developers under the age of 20 identified the most as a "Programmer." 30% of "Senior Developers" were in their 20's. Seniority is more about expertise within a topic and scope of responsibility, not just pure years of experience.
It also cautions:
Unless you're looking to hire a musician or martial artist, steer clear of "Rock Star" and "Ninja."
and adds that the term Rockstar is one that devs hate.
Where has the label Software Architect gone? It was in vogue last time we considered the options. But as made clear elsewhere Programmer is the label we prefer to use.
Another topic we pay a lot of attention to is education and training. The results of the survey suggest that 70% of the respondents have no formal training - but clearly this dosn't square with over 40% having on the job training and over a third having a Bachelor's degree. Again the apparent anomalies are explained by being allowed multiple answers - and it is a well accepted idea that many programmers start out by being self-taught and continue to acquire new skills and knowledge this way.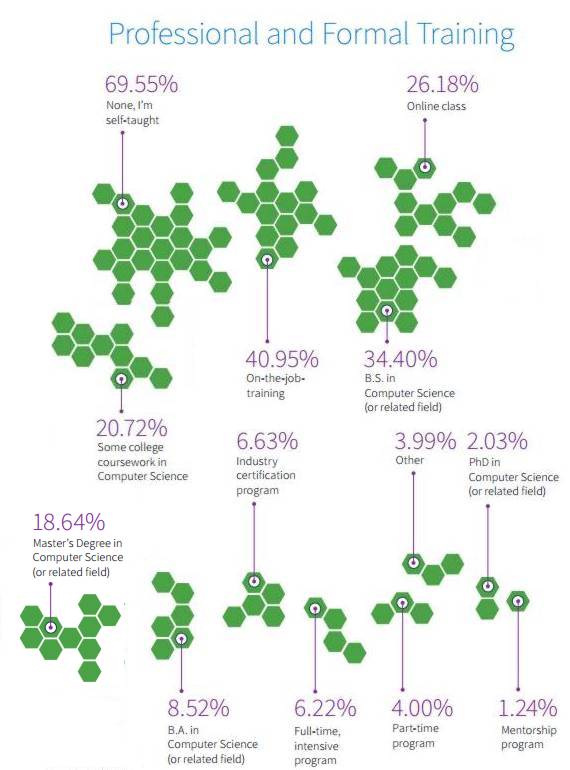 Finally we can't avoid the issue of the gender imbalance in the profession. Here's the stark bottom line finding of this survey - but it has a lot more to reveal about the topic and we'll come back to it another day.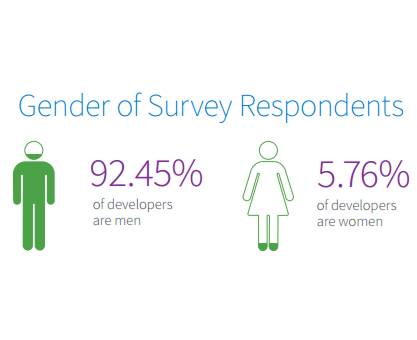 ---
F# 8 Makes Code More Uniform And Performant
23/11/2023
Microsoft has released the latest version of F#, with changes the team says makes F# programs simpler, more uniform and more performant. The new version also has faster project compilation and upgrade [ ... ]
---
Windows Wallpaper Is Latest Ugly Sweater Design
01/12/2023
Microsoft has made the classic Windows XP wallpaper the design for its shot at this year's ugly sweater options. If, like me, you're wondering how you managed to successfully avoid this as a concept, [ ... ]
More News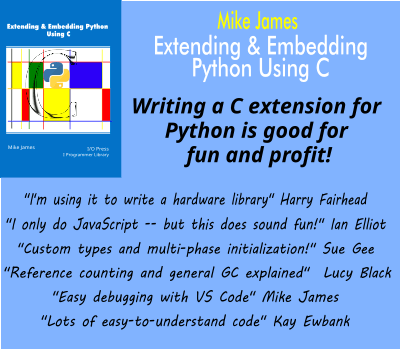 Comments
or email your comment to: comments@i-programmer.info
Last Updated ( Thursday, 13 October 2016 )