Reading A BMP File In JavaScript
Written by Ian Elliot
Monday, 19 August 2013
Page 4 of 4
The Complete Program

<!DOCTYPE html>
<html>
<head>
<title>BMP To Canvas</title>
<meta http-equiv="Content-Type"
content="text/html;
charset=UTF-8">
<meta name="viewport"
content="width=device-width">
</head>
<body>
<input type="file" id="input">
<canvas id="canvas1"
width="128"
height="128">
This text is displayed if your browser
does not support HTML5 Canvas.
</canvas>
<script>
var inputElement = document.getElementById("input");
inputElement.addEventListener("change",
handleFiles, false);
var canvas1 = document.
getElementById('canvas1');
var ctx1 = canvas1.getContext('2d');

function handleFiles(e) {
var file = e.target.files[0];
var reader = new FileReader();
reader.addEventListener("load",
processimage, false);
reader.readAsArrayBuffer(file);
}
function processimage(e) {
var buffer = e.target.result;
var bitmap = getBMP(buffer);
var imageData = convertToImageData(bitmap);
ctx1.putImageData(imageData, 0, 0);
}

function getBMP(buffer) {
var datav = new DataView(buffer);
var bitmap = {};
bitmap.fileheader = {};
bitmap.fileheader.bfType =
datav.getUint16(0, true);
bitmap.fileheader.bfSize =
datav.getUint32(2, true);
bitmap.fileheader.bfReserved1 =
datav.getUint16(6, true);
bitmap.fileheader.bfReserved2 =
datav.getUint16(8, true);
bitmap.fileheader.bfOffBits =
datav.getUint32(10, true);

bitmap.infoheader = {};
bitmap.infoheader.biSize =
datav.getUint32(14, true);
bitmap.infoheader.biWidth =
datav.getUint32(18, true);
bitmap.infoheader.biHeight =
datav.getUint32(22, true);
bitmap.infoheader.biPlanes =
datav.getUint16(26, true);
bitmap.infoheader.biBitCount =
datav.getUint16(28, true);
bitmap.infoheader.biCompression =
datav.getUint32(30, true);
bitmap.infoheader.biSizeImage =
datav.getUint32(34, true);
bitmap.infoheader.biXPelsPerMeter =
datav.getUint32(38, true);
bitmap.infoheader.biYPelsPerMeter =
datav.getUint32(42, true);
bitmap.infoheader.biClrUsed =
datav.getUint32(46, true);
bitmap.infoheader.biClrImportant =
datav.getUint32(50, true);
var start = bitmap.fileheader.bfOffBits;
bitmap.stride = Math.floor(
(bitmap.infoheader.biBitCount *
bitmap.infoheader.biWidth+31)/32)*4;
bitmap.pixels =
new Uint8Array(buffer, start);
return bitmap;
}

function convertToImageData(bitmap) {
canvas = document.createElement("canvas");
var ctx = canvas.getContext("2d");
var Width = bitmap.infoheader.biWidth;
var Height = bitmap.infoheader.biHeight;
var imageData =
ctx.createImageData(Width, Height);
var data = imageData.data;
var bmpdata = bitmap.pixels;
var stride = bitmap.stride;

for (var y = 0; y < Height; ++y) {
for (var x = 0; x < Width; ++x) {
var index1 = (x+Width*(Height-y))*4;
var index2 = x * 3 + stride * y;
data[index1] = bmpdata[index2 + 2];
data[index1 + 1] = bmpdata[index2 + 1];
data[index1 + 2] = bmpdata[index2];
data[index1 + 3] = 255;
}
}
return imageData;
}
</script>
</body>
</html>
If you would like the source code of this project, register with I Programmer and visit the CodeBin.
This is part three of a three part series on typed arrays:
Related Articles: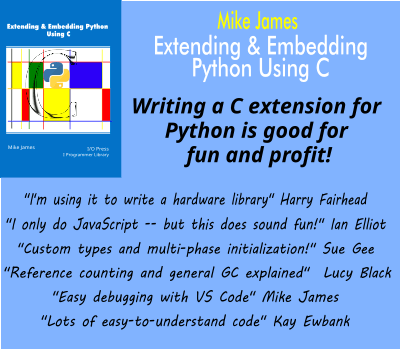 Comments
or email your comment to: comments@i-programmer.info
To be informed about new articles on I Programmer, subscribe to the RSS feed, follow us on Google+, Twitter, Linkedin or Facebook or sign up for our weekly newsletter.
---
Setting Up Site-To-Site OpenVPN
Setting up a point-to-point VPN is relatively easy but site-to-site is much more complicated involving certificates and more IP addresses than you can count. Find out how to do it using OpenVPN.
---
AWS Low Cost Mailing List Using phpList And SES
Running a mailing list is not easy or cheap, but if you use AWS it can be. Find out how to create a low-cost and highly effective mailing list server.
Other Projects
Last Updated ( Tuesday, 27 August 2013 )